Refund policy
Contact the organiser to request a refund.
Eventbrite's fee is nonrefundable.
How to manage an Egyptian temple in the Roman Period (and what the priests did in their spare time)
About this event
In this lecture we will focus on the temple in Dimê an ancient settlement north of the Birket Qarun, the lake in the Fayum oasis. The large building once dominated this place, which the Greeks called Soknopaiou Nesos—the 'Island of Soknopaios', i.e. the crocodile-headed god Sobek in his local form as the 'Lord of Pai'. The impressive ruins which are still preserved are the remains of a building probably erected between 100 BCE and about 50 CE. Egyptian temples were places of cult and religious worship, but also economic centres and Dimê and its temple offer like hardly any other place a rich material for the study of the temple economy, organization of the human resources (cult personnel and craftsmen), the cult as well as the everyday life.
Dr Maren Schentuleit
Associate Professor of Egyptology and Coptic Studies
Director of the Griffith Institute
Lady Wallis Budge Fellow
University College, University of Oxford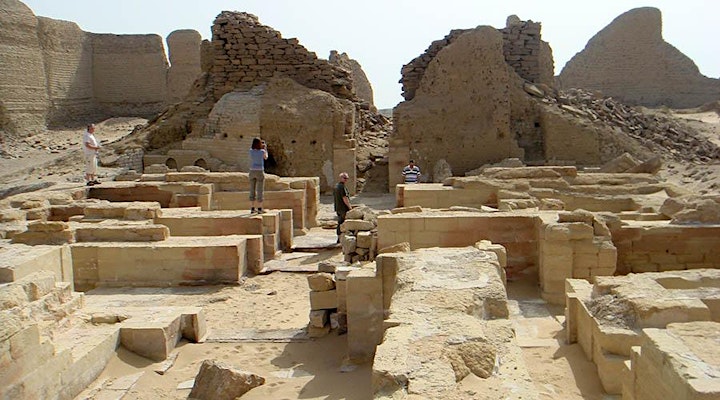 The event should be accessable from the eventbright link on the day. However I will also email the attendees the Zoom link the day before. Please check your Spam folders as the email may be diverted as such.