Location
Priory Rooms
40 Bull Street
Birmingham
B4 6AF
United Kingdom
Description
Develop a communications crisis plan and give yourself peace of mind by being prepared.
During this half day workshop you will learn that during a comms crisis, what you do, what you say and how you react can have a huge impact on your business.
You need to have a plan in place as your time and reputation is too valuable.
You may never need these skills, but should you do, you will save time, energy, money and reputation damage by having a strong system in place.
What we will cover on this half day workshop
Planning for a communications crisis

Performing risk assessments & checking for vulnerabilities

Creating a team and contacts

How to use social media to get information out during a comms crisis

Using social media monitoring tools during a crisis
We'll also look at case studies that have been winners, and those that could have done better!
In a comms crisis it's easy to 'shut down' and try and ignore what is going on. This option just won't work!
When you have a plan, it's going to be so much easier to take empowered action to:
Step up to the challenge ahead

Show that you are acknowledging the situation

Take control and show your leadership in the situation
Get the confidence that being prepared will bring to you and your business.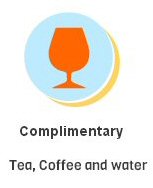 About your trainer: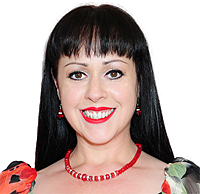 '
Social media and business success for daring entrepreneurs
Karen has been a small business owner for 6 years and embraces social media for work as well as play. Regularly interviewed in press, radio and tv she has been invited to speak at conferences and universities.
She is dedicated to engaging people, bringing online ideas to life and creating offline participatory events. By embracing social media she has connected people from all over the world. With a sparkling track record in successful online community engagement and a proven ability to work with companies to boost their social media impact, Karen has worked with brands such as Water Aid, Four Seasons, BMI, Belfast and Prague Tourist boards, bmi baby.
'I live and thrive on social media, the world of business and helping others to do the work they love.' Website @karenstrunks
What other people say:
"Karen's experience and know-how is formidable." Dirk Singer, Rabbit
"Karen is an excellent speaker, combining a reflective understanding of her own work with a highly approachable character" Paul Bradshaw, MA Online Journalism
"Karen is a great trainer!" William Perrin, Talk About Local
"She has done it, she gets it!" Nick Booth, Podnosh
"I have benefited immensely from her resources and expertise." Tim Wilson, Creative Knowledge