Description
How to Massively Grow Your Business Using Linked In!
Business Owners: Linked In should be a huge part of your Social Media marketing plan for 2019.
If you've got more than 5 people in your team and you aren't utilising Linked In then you're missing out on literally thousands upon thousands of customers.
It's a vastly powerful platform that enables you to bypass the gatekeeper and talk to decision makers directly in virtually any business around the world.
BUT like all social media, it has to be used right. Otherwise you'll burn your leads, ruin relationships and end up getting on people's nerves.
In this 3 hour session I'll be revealing the exact sales process I've used to generate more than £600,000 of revenue from my Linked In network.
I'll show you how to get engagement and views of your posts that will lead to more sales through a structured "Customer Onboarding Process".
I'll reveal how I've managed to build my Linked In network to more than 14,000 connections, and how I regularly get more than 10,000 views of my posts - and show you how you can too.
We'll also cover the following:
The right type of profile picture you should be using
How to get credibility with a strong background picture
How to get people's attention with your headline
What to write in your 2000 character summary
7 profile tips to make you stand out from the crowd
The words you shouldn't use in your biography
How you should write your career history
Who you should test your Linked In profile on
How best to use testimonials
What to put at the end of your profile
Why white space is important
What to say when inviting connections
The worst things to do when connecting with people
How to cheese someone off and alienate them in 3 seconds on Linked In
The "Double-Tap" invite principle
What LSO is and how you can use it
What you should and shouldn't be posting
The images you shouldn't be using
Why articles are a waste of time
Why you shouldn't include links in your posts
Who you should be connecting with
3 techniques to get people to read and like your posts
5 Ways to build your network
How to get people off Linked In and into a proper conversation
The differences between Sales Navigator and Premium services
What a Connection Hub is and how to use it
Why you should give away valuable information for free
Focussing on numbers - how it'll drive you crazy
How to share proof of what you deliver
Why you should share your successes
How best to use video
You MUST bring your laptop with you to the workshop as we'll be making changes to your profiles while we are there and getting feedback from the other business owners on the course.
This will give you an excellent testing bed for your alterations and instant feedback.
So register for this event now by clicking on the green Register button at the top of the screen.
There are only 13 places available and they will sell out quickly.
The Ultimate Guarantee!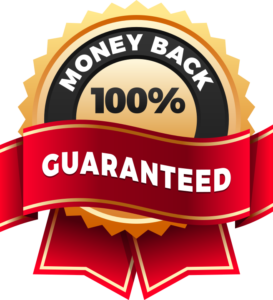 If you come along to this seminar and you're not completely happy with the day (about anything at all!) I'll give you a "No questions asked" refund. 100% Money Back. I'll even go the extra mile and throw in a treatment at Mallory Spa as an apology. So there's absolutely no risk at all. So register now, what have you got to lose?
Get a 90 Minute Complimentary Coaching session worth £750+VAT...
If you book yourself on this seminar, I will schedule a 90 minute 1 to 1 coaching session with you to look at where you want your business to be in the next 5 years. We'll look at strategies to get you there and come up with a plan to achieve them. My time is limited, so book a place now and I'll be in touch straight away to organise the session.
Feedback from our last Seminar:
"Paul delivered a really good seminar with excellent examples of real life situations where each element of the seminar could be used. Most of the information is something that most people know but need to have it refreshed." Lash Saranna - Autobahn International Ltd
"A hugely enlightening & provocative day with Paul. I've come away with more clarity and confidence and a clear plan to move my business forward. Thank you!" Anthony Taylor - Mental Toughness Expert
"As a small business owner, it's too easy to spend all your time working in your business without ever creating a proper plan that will allow you to grow sustainably. Paul's workshop was fantastic and invaluable and gave me a simple way to quickly and easily plan on a strategic and tactical level. It left me able to plan more quickly and easily than ever before and gave me a simple but powerful structure and process for doing it. I wish I'd been along years ago!" Tom Mallens - Director - Social Sales Academy UK
"A fun, interactive session delivered by Paul. I went away with new ideas and further clarity on the knowledge I already had. Thank you." Julie McGovern - HR Dept
"A great interactive session - lots of tools on how to do things and make the most of who you and your business are to grow it successfully." Vanessa Evans - Director - DMP
"Having met Paul personally and seen his talk, his knowledge goes way beyond this short seminar. He knows a lot and is very personable." Minnie Von Mallinckrodt-Grant - Minnie Von Coaching
"Paul has a lot of enthusiasm for coaching and is full of useful tips. I am feeling more positive about improving my marketing." Nicola Bhalerao - Smiling Panda Web Design
"Lively and vivacious presentation style! Content and pace kept my interest throughout the session." Richard Crombie
"A great session in a relaxed atmosphere to contemplate your business journey and consider the way forward. Lots of useful hints and tips on everything to do with running a profitable business and the marketing of it." Mark Willis - Managing Director - KMS Litho Ltd
"Paul Bedford is very engaging and although I have been on similar courses, he actually gave things I could take away today." Taruna Chauhan - T Chauhan Consultancy
"The fastest and most enjoyable hour of the week so far" Graham Black - Tandem Projects
"I was a bit unsure what you would gain from this! A really informative and eye opening experience. It made you review your business and the types of customers we need to develop to assist our business. Paul was great, lively and really engaging. Really good seminar." Charnjit Saranna - Autobahn International Ltd
Book now to avoid disappointment… the last course got fully booked in 7 days.