Join us for a workshop hosted by Amy Lainchbury of Tasty Comms and a chance to learn more about Echo, London's skill-sharing network
About this Event
Join Echo for this practical workshop hosted by Amy Lainchbury, founder of social media consultancy Tasty Comms. Plus, connect with other local businesses and organisations, and find out more about how Echo's skill-sharing network can help you.
This workshop is part of our 'future-proof your business' series, providing you and your organisation with the skills, knowledge and expertise needed to thrive during uncertain times.
Please note, that places on these workshops will be prioritised for West London businesses and organisations. They are free to attend and you'll have the opportunity to opt into our mailing list to find out more about Echo as we launch in West London this year. 
Workshop description
Join Amy Lainchbury founder of Tasty Comms on this 2-hour workshop, designed to give an understanding of how to use social media to increase brand awareness, engagement and sales for your small business or organisation.
It's a tough time to be running a business, and often social media ends up slipping down the to-do list. However, social can (and should) be a key part of your marketing plan, and could well become one of the most cost-effective ways of increasing your turnover.
What you will cover
You'll take a closer look into each of the main platforms that you could be using for your brand, and go into more detail about the key features of each, as well as content, the algorithms and how each one can be used to maximise your brand and drive sales.
The sessions will be interactive, and you'll go away having made real progress on your chosen social media accounts, with plenty of information, tips and suggestions to continue improving.
To get the most from this workshop you'll need to have your social media accounts set up and your login details to hand, so you can explore your accounts and implement what you learn during the session.
In this workshop, you'll learn:
Why you need to have a social media strategy
How to create one that works for your business
How to research and identify your target audience
How to focus your efforts on where your audience is
How to plan, create and batch your content
The importance of consistency and engagement
The platforms we will cover:
Facebook (including advertising)
Instagram (including advertising)
Twitter
LinkedIn
* TikTok, Snapchat, Pinterest and YouTube will be covered but to a lesser extent.
Who's this for?
Small business owners, startups, social enterprises or charities keen to use social media to raise brand awareness, increase engagement with their customers, beneficiaries or funders, and boost sales.
The workshop will be tailored to your needs to ensure you get the most out of the experience and there'll be plenty of opportunities to ask questions.
Other information
We encourage you to bring your notebook, ask questions, and take part.
They'll also be plenty of allocated Q&A time for all those burning questions. Plus, you'll get a chance to meet everyone else taking part and build your network.
We will encourage everyone to have their cameras on and to engage in the workshop.
That way everyone is guaranteed to have a more fulfilling learning experience - it's always nice to see everyone's faces.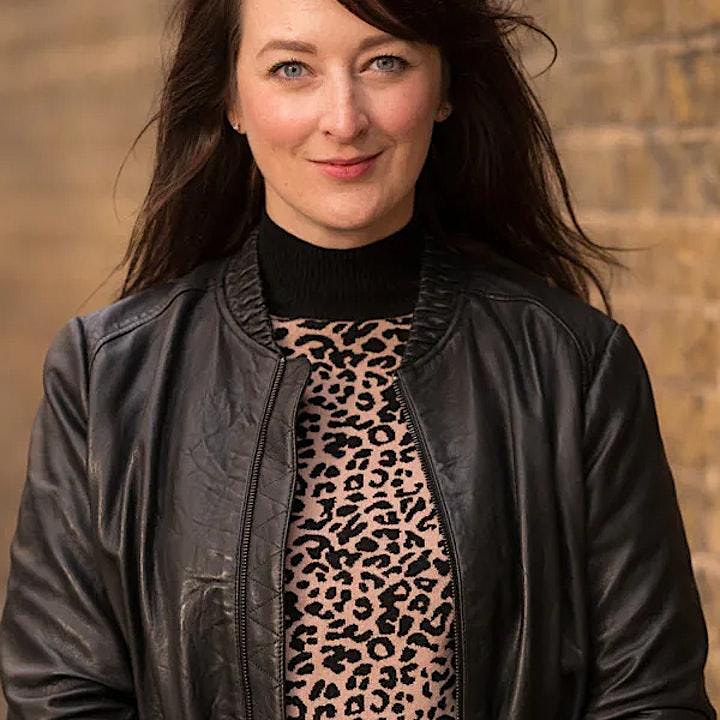 Amy Lainchbury - Tasty Comms
Amy Lainchbury has run social media consultancy Tasty Comms since 2016, working with a wide variety of businesses on their social media strategy, content creation and execution.
She works on a monthly management basis on select projects, as well as running training sessions and courses for teams and individuals.
She previously held in-house and agency roles across hospitality, lifestyle and events, covering a wide cross-section of the marketing mix.
Find out more: www.tastycomms.co.uk
Echo
Echo is a community where people help each other by sharing skills and talents. There's no money involved - instead, we use a currency called Echoes. It's simple: 1 Echo = 1 hour of your time.
It's a great way to build your skill set, grow your project or business, and expand your network.
Echo is already up and running in East London. We are working with Old Oak and Park Royal Development Corporation (OPDC) to bring Echo to West London this year.
If you'd like to get involved and be the first to hear the latest updates, you can find out more and sign up here - www.economyofhours.com or feel free to get in touch directly via hello@economyofhours.com.