How To Academy presents...How to Master Your Mind and Regain Control of Your Life | Don Macpherson
About this Event
Don MacPherson teaches elite athletes how to build self-belief, restore calm and lead more fulfilled lives. Now he joins us to share his insights with you.
With more than 25 years' experience in his field, Don Macpherson's mind coaching techniques have turned around the performances of countless elite sports stars from the worlds of Formula One, rugby union and tennis -- including Damon Hill, Pat Cash and Coco Vandeweghe.
Now he joins How To Academy to share his techniques. Drawing upon Eastern philosophy, neuroscience and tried and tested mind management techniques, he will offer practical tools to help you fine-tune your brain and get back on track.
You will learn how to
• understand and change how you breathe in order to help you face down anxiety with confidence and control;
• use language and positivity to tame the voice in your head;
• employ the tool used by Wimbledon-winners to hit that crucial shot under the watchful eyes of millions, and how this idea can help you visualize and achieve your own goals;
• employ the ideas utilized by a world-leading heart surgeon to remain calm under the pressure of the operating theatre can transform your own confidence and performance under stress.
• take a fresh and calmer approach to life, replacing haste and panic with serenity;
• and sleep properly, waking up feeling refreshed, positive and raring to go.
Praise for Don Macpherson:
The effect it has had on my game and my ability to control nerves and to remain calm has been huge. I can't thank [Don] enough for the work he has done for me.' - England rugby international Anthony Watson
'I decided to try some mind management to help me deal with pressure, expectations, injuries and the uncertainty that follows many an athlete at the end of their career. I found Don's work truly beneficial and his knowledge of the pro sports person's mind impressive, to say the least. Don has the ability to understand and navigate what can be a minefield of distractions and issues.' - Wimbledon champion Pat Cash
'Don understood from the get-go that I wanted a mental- skills coach who made my players better rugby players, not amateur psychologists. All the players loved the way Don works, making 'the way the brain works' simple for them to understand . . . which is no easy task when you have forty different human beings with different ways of learning and their own way of looking at things, certainly unique to rugby. I only wish I had met Don earlier, because he gave me Tools and helped me to enjoy life more and to be a better person.' – Rugby Union coach Mike Ford,
Don Macpherson is a British mind coach who combines mind management techniques and hypnosis with an in-depth knowledge of modern neuroscience. His most high- profile work has been coaching dozens of world- class sports professionals, including F1 racing drivers, Premiership footballers, international rugby players and Wimbledon tennis champions.
Matthew Stadlen is a broadcaster, writer and regular How To Academy host. Previously he was an LBC presenter, wrote The Matthew Stadlen Interview for the Telegraph and presented the TV series Five Minutes With and On The Road With for the BBC. He is a birdwatcher and photographer, and his book How To See Birds is out now. Twitter: @matthewstadlen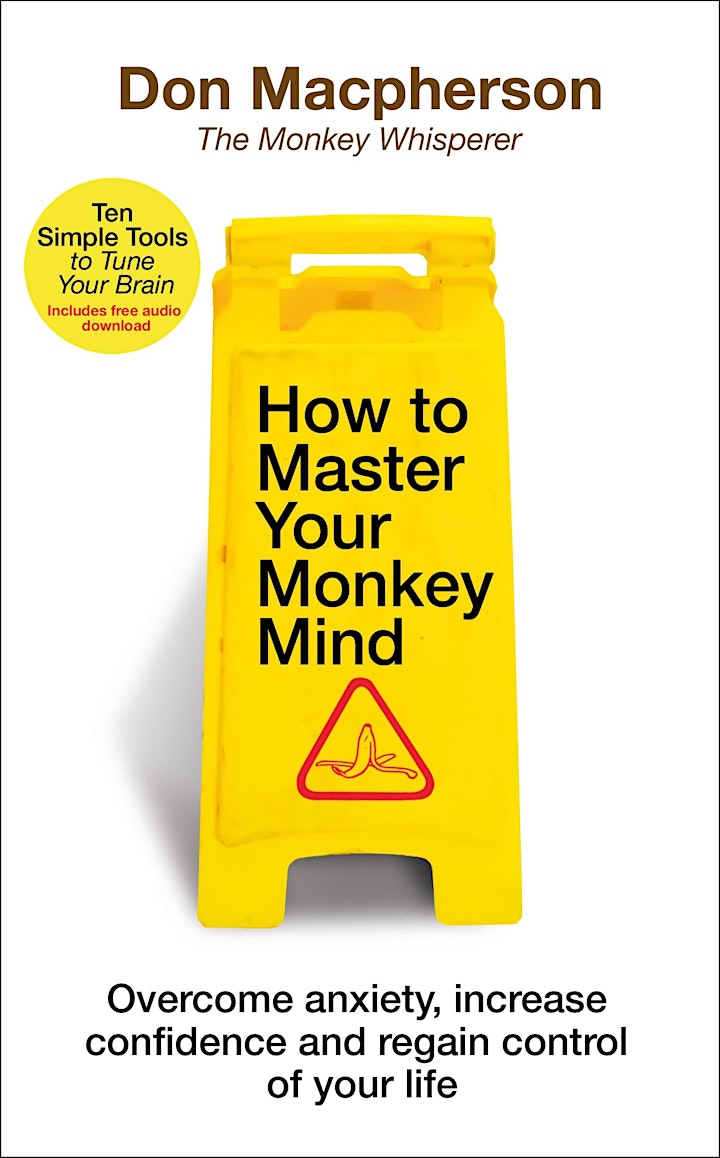 Date and Time
Location
Refund Policy