Description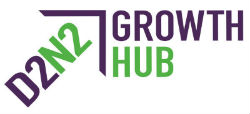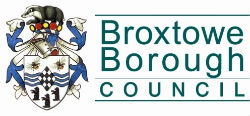 This workshop is funded by the European Regional Development Fund and is hosted by the D2N2 Growth Hub in partnership with Broxtowe Borough Council.


Are you struggling to stand out from the crowd? Are you fed up of competing on price and seeing your profits eroded? Is your message getting lost or failing to engage customers? Or are you losing out to more established brands?



It's never been easier than it is now to build a brand. But without a strategic plan, and without a coherent message that engages and resonates with your customers, your brand and marketing efforts will count for little.
This informative and interactive workshop will help you define your brand, and show you how to use the tools of branding to elevate your message, engage more customers, and grow your business.
This workshop aims to demystify how brands work, how they are built, and the tools, frameworks and processes you can use in order to build a brand that adds significant value for your customers.
Who Should Attend?
This workshop is for SMEs, sole traders and business owners in Derbyshire and Nottinghamshire who are looking to grow their business.
If you're a business owner or entrepreneur but brand and marketing is not your forte, this is a workshop you can't afford to miss!

PLEASE NOTE: This workshop is the afternoon session of a full day of workshops. If you wish to attend the morning session (Access to Finance for Growth) please book here
About the Trainer: Andy Cogden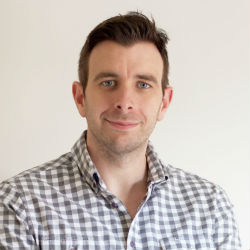 Andy Cogdon is a Designer and Brand Strategist at Dynamx, an independent brand consultancy, based in Derby for over 10 years. Andy is passionate about helping SMEs who want to maximise and develop their brand and works with businesses, organisations and charities of all shapes and sizes. His engaging and and interactive workshop helps business leaders and marketers to define their brand, and shows them how to use the tools of branding to elevate their message, engage more customers, and grow their business.
He has previously run workshops with the University of Derby and the Federation of Small Businesses. View a sample of his workshop here.

ERDF
This workshop is funded via the European Regional Development Fund, therefore we are required to evidence that you are a small to medium enterprise.
There will be a couple of forms that will need to be completed prior to the event and these will be sent to you once you have registered. One form is to ensure you are a small to medium enterprise, the second is to capture any business support you have received over the last 3 years to ensure you haven't exceeded €200,000. If you have previously completed these forms at a Growth Hub event you will not have to complete another set.