Description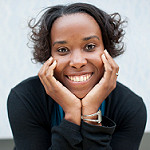 Whether you are a social entrepreneur, a practitioner in a social/environmental organisation or you merely want to make sense of social impact, this course is for you.
It provides an introduction to social impact reporting with maximum understanding and minimum paperwork. By the end of this course, you will understand:
How to think about the 'Breadth' and the 'Depth' of your impact
The three stages on the social impact report journey
The basics of evidence review
How to apply two main impact tools to your own projects
How to effectively "report" impact information
---
No refunds will be given to any latecomers; cancellations viaEventbrite may be made up to 9am on the day of the seminar.
As we do not admit latecomers, allow extra time to locate theCity Business Library, if this is your first visit.
Latecomers will not be admitted to this seminar.