Description
Want to find out how to turn your ideas into programmes, get it commissioned by Channel 4, and how to make a co-production work successfully?
THE MAKING OF HIP HOP MILLIONS: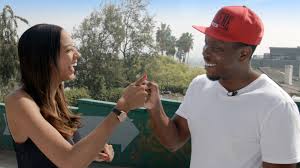 Conceived and co produced by multi-award winning broadcaster and Journalist, Joanna Abeyie - How to make Hip Hop Millions was commissioned by Channel 4's 4Shorts team, and investigated how the heroes of hip hop make their millions.
Jo discusses how she took the idea from paper to screen, working with All4Shorts and how she made a co-production with Sugar films work successfully.
Joining her on the evening The TV Legend and founder of Sugar Films Pat Younge, The shows Executive Producer Nav Raman and Managing Director of TV Collective, Simone Pennant.
Come along and meet Channel 4 commissioners and join us for networking drinks.
Channel 4 20th October - 6.30pm - 9pm.
Please note this event is free and has limited capacity so please book ASAP to avoid disappointment.
This event is brought to you in conjunction with Shine Media and supported by Channel 4.