Description
DESCRIPTION
When asked "What do you do"? do you usually give your job title and company name and expect prospects to understand what it means? Do they often glaze over and change topic?
Come to this session if you'd like to be able to:
Answer "What Do You Do?" in a way that generates leads without being salesy

Explain what you do even when knowing nothing about the other person

Understand the investors' perspective.
How long is this going to take from my busy schedule?
Ø

1 hour one to one confidential session with the trainer two weeks before the group training - so she can identify real work situations where this technique would apply to you and be able to customise the session to your specific needs and real work situations.
Ø

3 hour group workshop where would find out the technique and test it out in safely in the training session.
"I won 3 contracts in the first 6 months of my business, one with a big corporate. Adelina is a geek whisperer. She taught me how to speak about my highly technical business in a way that generated interest and opened up opportunities. All three contracts came out as a result of answering "What Do You Do?"
Zizwani Mahango, Managing Director, Zeta Seven Engineering
Who runs this workshop?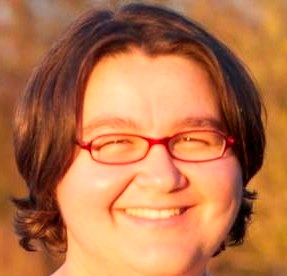 The first CEO Adelina taught how to pitch for investment became a multimillionaire at the age of 28, within 3 years of starting his business. She taught him how to pitch for his first millions of investment, then how to talk to investors once they were on his board and how to pitch to win contracts as his business grew.
She also works with Cambridge University helping scientists from across the world learn how to launch their innovative technology by partnering up with industry.
One of Adelina's key skills that her clients love, is that without any prior knowledge of her attendees, she can pitch to them their own business, on the spot, unrehearsed, and give them huge insights into their businesses.
She has 100% recommendation rate and she jokes that with every new workshop or client coaching session she delivers, she works harder and harder to ensure she maintains that perfect score.
Adelina won numerous impromptu speaking competitions and speaks 5 languages fluently.