Description
An intensive workshop to help you explore what you really want to do with your career.
---
You dream of doing something more fulfilling

You work hard, you have experienced success, but you find yourself regularly frustrated or yearning to do something with more purpose.
You are ready to change
All the signs you are seeing are telling you to change. The signs are everywhere. You know you are ready.
You don't yet have the information and tools

There is so much information out there giving advice, but you haven't quite been able to work out what steps to take next. It all feels so overwhelming that you haven't taken any steps at all.

---
If this sounds familiar then this Slick Pivot workshop is designed for you.
You will not see any "quick fix", "get rich quick" schemes. What you will see is an approach to designing your life the way you want it. This workshop is your first positive step on your pivot journey, where you will experience the tools and techniques to help you access your own self-knowledge and plan your future.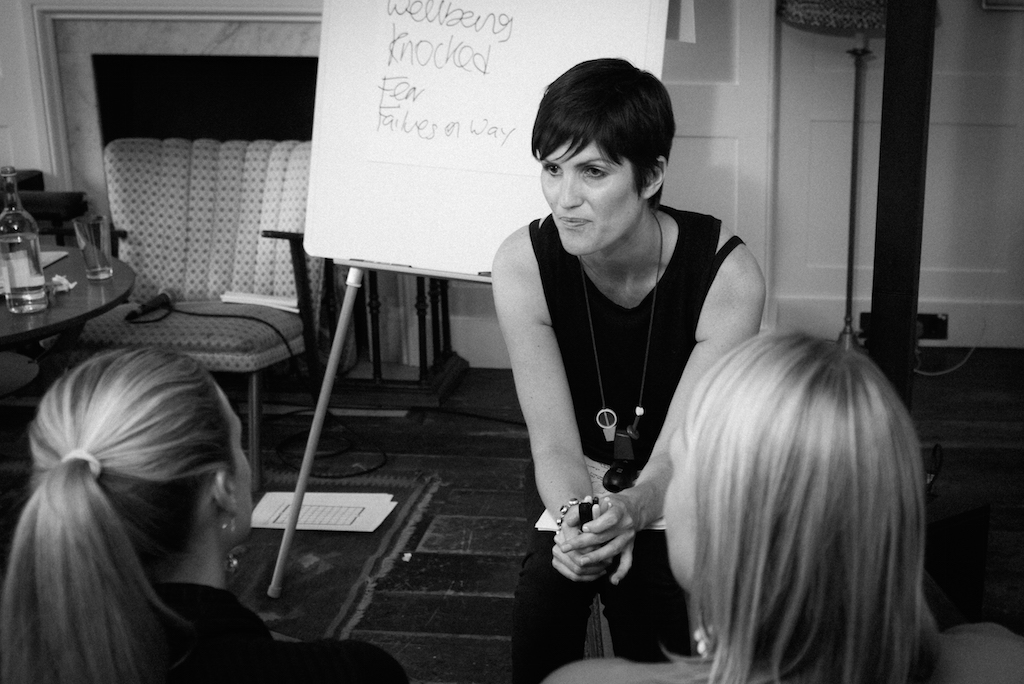 Who is the workshop for?
---


High achievers who are trying to answer questions like these...
Should I change teams, company or even industry?

Do I have what it takes to go out on my own?

Will my business idea work?

What am I going to do now I've been made redundant?

Should I just quit?

I know what I don't want. But what do I actually want?

How can I fit work around my family so we have more balance?
When you attend the workshop you will:
---


Start to gain clarity on what you really want

See what is holding you back

Discuss how to overcome the fears, guilt and other boulders that may be in your path

Understand your formula for career happiness to guide your next move

Hear the Slick P.I.V.O.T. approach

Widen your thinking to look at your career pivot differently and see more options

Walk out with the beginnings of a plan and a commitment to change
"How far you pivot depends on your personal career journey. You may want a little tweak, like changing lanes, or you may want to pull right off the motorway and head towards a country lane instead"- Liz Ward.
What previous attendees have said...
---
"I was lucky enough to find Liz's coaching at a crucial point in my career. Unsure of what I wanted to do next and suffering from total burn out, Liz's expert coaching helped my find the key to what I love doing and the confidence to go get that new role. Liz not only helped me understand myself and what I want in future but has also given me indispensable tools to ensure work/life balance" - Rebecca, Digital Strategist.
"The workshop really played a huge part in me moving forward, applying for and getting the job. I really have your workshop to thank massively! Thank you 100000000%" - Sima, Charity Sector.
"I discovered things about myself I didn't know before" - Jenny, Film Industry
"Liz is a brilliant speaker, coach and facilitator. The workshop gave me a clear path forward." - Gemma, MD.
"Great start for planning your future." - Nick, Finance
"Really good to get you motivated into taking action, and also making you confident in yourself to take steps to your future vision" - Callum, Sales and Marketing Manager
"People from all walks of life will benefit" - Ade, Sound Engineer
"I would recommend Liz as a coach to anyone seeking direction and focus." - Nabeel.
About your facilitator
Liz Ward is Founder and Coach at Slick Pivot. Where she helps people pivot their careers and businesses for more growth and happiness. She has lead brand and marketing teams in the corporate world to build some of the world's strongest brands and has run and consulted on multiple start-up businesses, some that have grown into successful businesses and some that haven't. Liz uses her unique blend of coaching tools, NLP techniques and years of experience in the business world to change the way you look at your next step.



Spaces are limited. Book now to secure your place.

If you have any questions about this workshop or one to one coaching, feel free to drop me an email at liz@slickpivot.com. I'd love to hear from you.
You can also be kept up to date of future workshops and follow my pivot inspiration blog when you sign up to my mailing list. Join the list by visiting, www.slickpivot.com
Can't make this date? This event is also running on Saturday 6th January