Sales Have Ended
Registrations are closed
Sales have ended for this workshop but you can still request to go on the waiting list. Please look out for further events by following BIPC Bristol.
Let us help you plan your market and business research using our extensive data and research tools
About this event
At BIPC Bristol we offer free access to a fantastic and unparalleled range of business and market research tools. And, if you are a Bristol-based business start-up, young or small SME businesses we can help you get started.
In this 1-2-1 online session we will discuss what information you are looking for and see which platforms are the most appropriate tools to help you. We will show you how they work. And, if we think our resources meet your needs, we will help develop an outline plan for you to carry out your research.
NOT a suitable day or time? If you would like this help but can't make one of these appointments, please email or call us. We will be happy to arrange a time to suit and you can do it onsite if preferred.
With these tools you will have access to:
Market research reports on 100s of UK industries including statistics, analysis and forecasts
Consumer and lifestyle markets including consumer research, sales data and market information
Retails and leisure locations for every town and city in Great Britain through a map-based interface
A platform to identify, apply for and manage funding
Financial accounts and contact details for UK registered companies
Detailed product and service listings from over 2.8 million companies across 70 countries
An encyclopaedia of practical information for starting, running and managing a small business
New emerging technologies worldwide developed by universities and research institutions
Details on emerging and developed markets. Includes country profiles, macroeconomic statistics, forecasts, and analysis.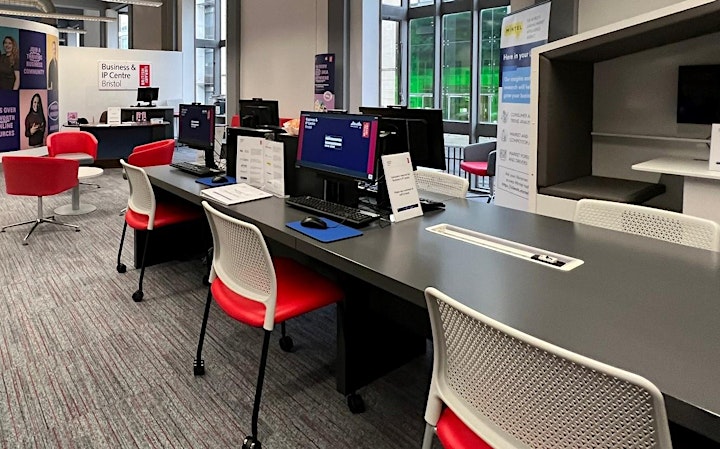 We have six business data/research computers here at the centre which can be booked free of charge at a time to suit. The centre is purpose-built for business use so that you have a working environment conducive to achieving results.
All this information is available through BIPC Bristol and all the platform costs are funded by BIPC Bristol, so it is free for our business users.
Computers are normally available, however we advise booking space to guarantee a computer. Just email us at BIPC@bristol.gov.uk or call on 0117 922 3999
About your trainers
The online webinar will be delivered by either Edward Small or Paul Kelson both BIPC expert advisors.
Edward Small is an experienced information professional. Based formerly at the British Library, he is now an Advisor at BIPC Bristol. He delivers the Centre's intellectual property information clinics, business start-up 1-to-1 and the Business resources databases/research tools clinics and training sessions.
Paul Kelson has a long career in the marketing and comms related field. He is currently the Manager of BIPC Bristol. He has worked in a diverse range of business sectors and helped deliver a wide range of business help clinics and workshops.
About BIPC Bristol
Helping you to start and grow your small business with free resources, 1:1 support, advice clinics & workshops
The Business & IP Centre Bristol supports people to start, protect and grow their businesses. Visit Bristol Central Library to access our free market research and intellectual property databases and take part in our regular programme of workshops and events.
FAQs
What is your refund policy?
Our events are free, but places are limited and events are usually oversubscribed. Please give two working days' notice via email if you wish to cancel.
Can I attend if I'm not a member of the library?
Absolutely! Any Bristol based business or person with a business idea is welcome. Though we always recommend joining the library as it's free and will make accessing our databases, books and publications much easier.
How can I find out about any news & upcoming events?
Follow us on Eventbrite and you can also follow us on Twitter and Instagram for the latest news and events. For more information on BIPC Bristol check out our web pages: https://www.bristol.gov.uk/BIPC
Privacy policy statement
After you have attended one of our events we ask that you complete a short feedback form. We will use the information you provide to improve the services we offer in line with our legitimate interests. This information is collected and transferred to us by our third-party processor, Impact Reporting using their Impact Assessment Tool. Impact Reporting will retain your data to save time when completing any future feedback forms we may send you. For more information about how they use personal information, please see their privacy policy online at https://impactreporting.co.uk/legal/privacy-policy/
For information about how the British Library will use your personal data, you can view our Privacy Policy at https://www.bl.uk/about-us/privacy-policy
For information about how Business & IP Centre Bristol will use your personal data, you can view our privacy policy at: https://www.bristol.gov.uk/about-our-website/privacy