Description
FREE Cyber Security Seminar:
How To Protect Your Business Against A Cyber Attack
---
Date: Friday 30th June 2017, 9.00am – 13.00pm
Location: Bridge Community Conference Centre, Rider Street, Leeds, LS9 7BQ
Refreshments: Tea & Coffee throughout and lunch buffet will be served
---
Check out this interesting video about what will be doing
Video Cyber Security Seminar
Guest Speaker:
DCI Vanessa Smith, Head of the West Yorkshire Police Cyber Crime Unit.
Vanessa has served West Yorkshire Police for 22 years and is now heading up the Yorkshire and Humber Regional Cyber Crime Unit.

During her career, she has managed serious organised crime and led teams tackling a range of crimes. In recent years she has been the chair for MAPPA, MARAC, managed Registered Sex Offenders, investigated historical child sex abuse allegations and developed the first cyber crime team for West Yorkshire Police. In addition, she has developed the cyber response strategy for West Yorkshire Police.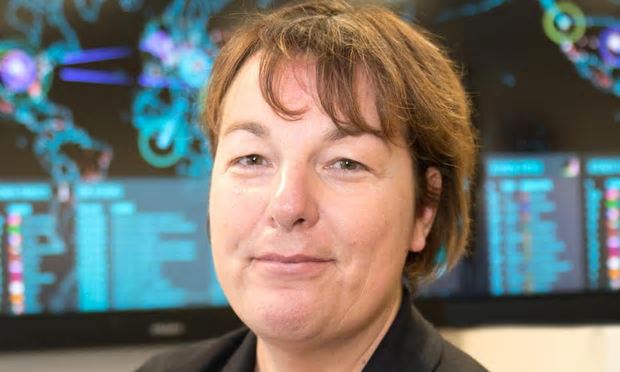 "One of the best ways to protect yourself is to be aware of the risks" - DCI Vanessa Smith.
---
During This Seminar You'll Discover:
The risks to your business – and 10 critical policies, procedures and protections EVERY business must have in place NOW to protect themselves; overlook even one and you're exposing yourself to security breaches, significant financial loss, losing valuable business data, and having confidential company information exposed to competitors, hackers and cyber criminals.

Why organised crime has shifted its focus to small and medium sized enterprises, where the profits are greater and the risks of being caught are much lower.

The #1 security threat to your business that anti-virus, firewalls and other security protocols are defenceless to prevent.

Learn how to avoid joining the growing list of Yorkshire businesses that have lost £10,000s to cyber fraud.

How to help yourself and your clients save their business from being the "low hanging fruit" that criminals target.
---
Who Should Attend?
Business owners and managers who are concerned about: privacy of confidential information, having your systems held to ransom, being defrauded and losing valuable working time. This is of particular importance for those organizations that handle ANY sensitive data such as credit card and financial or information, medical records, or business that serve the defence or aerospace supply chain or who simply want to avoid having their bank account wiped out due to a cyber-attack.
As well as having a greater appreciation for the growing threat from cyber crime, every attendee will leave with:
10 critical tips you can take away and implement to protect your business.

A free subscription to our weekly "Cyber Security Tips Email".

And much more...
The seminar is free, but you must register to attend. Seating is limited and on a first come first served basis so please register now using the form. The content will be most valuable to organisations with between 10 and 100 employees.
---
Hosted By:


STEVE VICKERMAN - NETPOINT SOLUTIONS MANAGING DIRECTOR
BEN COOPER - NETPOINT SOLUTIONS OPERATIONS DIRECTOR
Step your Business Security to the next level today, by making sure you sign up for our next session.
SPACES ARE LIMITED SO BOOK NOW
Places are limited so if you book and can't attend, please let us know so we can reallocate your ticket.