How to protect your business from online attacks - Thursday 8th August 2021 - 10 - 1pm
About this event
How to protect your business from online attacks
With the likes of the HMRC, Royal Mail and other scams becoming more common; more of us working online than ever before and the easing of lockdown restrictions allowing us to work in shared/public spaces again, this workshop will focus on essential information security principles required to keep your business information safe both online and in physical spaces.
Topics we will touch on include cyber security, data protection, risk assessment and management, training and awareness as well as budget prioritisation. By attending this thought-provoking and insightful workshop, you will be encouraged to think about:-
▪ the types of information security measures to consider implementing and which ones to prioritise first;
▪ the importance of resilience and identifying effective recovery methods;
▪ how to embed a security by design culture in your business.
How will attending this workshop benefit you?
By the end of the session you will:
▪ Understand the common information security risks to your small business;
▪ Identify key information security risks that relate to your specific business;
▪ Gain useful information on how to build resilience within your business;
▪ Identify 3 actions you can start taking to secure your business information.
Take the right steps to securing and protecting your business!
About the Speaker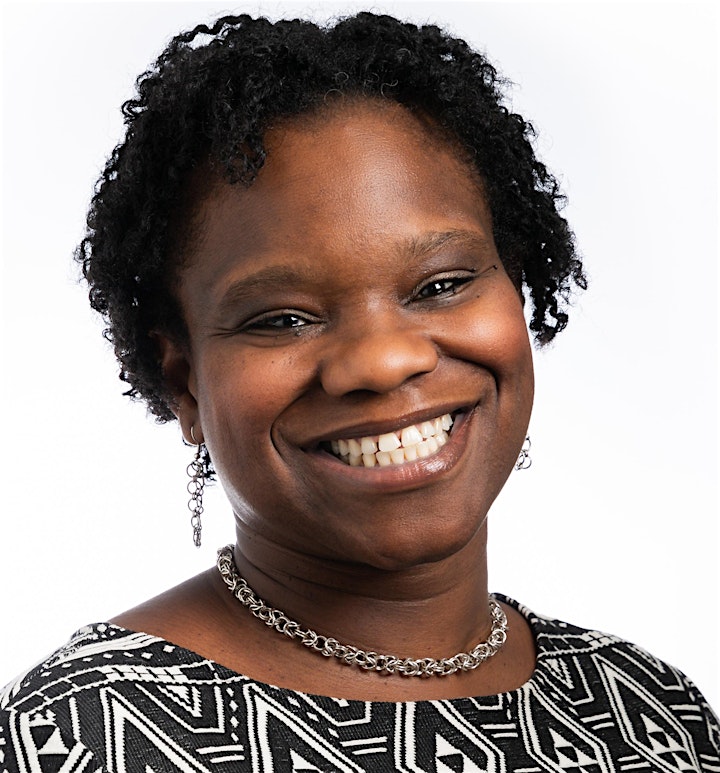 Yejide Adeoye (MBCS) graduated in Human Geography and Mass Communications and has experience of working on Business IT systems, business data and logistics for private law firms, the Department for Justice, Arts Council England and various charitable organisations; as well as small to medium size enterprises.
She specialises in delivering Information Security Awareness workshops for SMEs through business support programmes such as City Business Library, East London Business Place (Canary Wharf Group), Enterprise Steps (CIPs Newham College), Enterprise Nation, Barking Enterprise Centre and WMCA (Creative Scale Up programme).
She has also worked on tailored ways to strategically, practically and economically embed information security in the working cultures of public funded and private sector organisations.
A professional member of the British Computing Society (BCS) and holds a Certificate in Information Security Management Principles (CISMP). Yejide is also a STEAMhouse Member.
Find out more about how to APPLY to the STEAMouse Membership.
www.steamhouse.org.uk | Instagram steamhouse_uk | Twitter @STEAMhouseUK | Facebook @STEAMhouseUK | LinkedIn @STEAMhouse
Organiser of How to protect your business from online attacks
STEAMhouse is a centre for innovation, creative thinking, prototyping and business development. Based in the heart of Digbeth, STEAMhouse supports entrepreneurs, sole traders, companies and citizens to build their businesses, develop products and services and bring amazing new ideas to life.
STEAMhouse is powered by Birmingham City in partnership with Eastside Projects and funded by the European Regional Development Fund.