Sales Have Ended
Registrations are closed
Thanks for registering - we look forward to seeing you online for the event.
Sales Have Ended
Registrations are closed
Thanks for registering - we look forward to seeing you online for the event.
Screenplays are fascinating documents, they come across as text but that's just a facade. Scripts are really about visual storytelling.
About this Event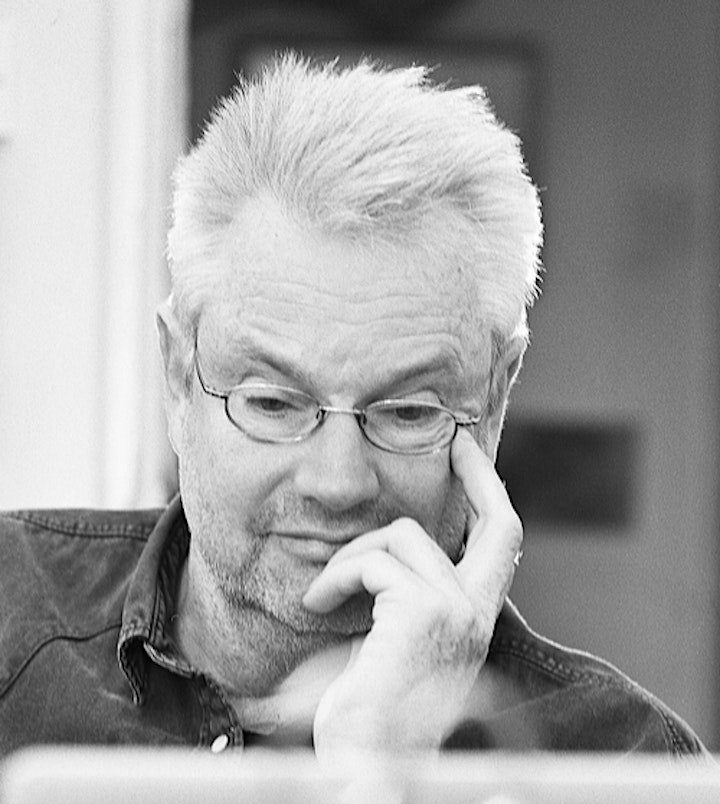 How to read a Screenplay with Carl Schoenfeld
Screenplays are fascinating documents: at first glance they can look like nothing more than monotonous blocks of 12 point courier, but, on the other hand, that document could be the start of something great. Scripts are really about visual storytelling. It's a fine line! The script must provide just enough detail to inspire a meaningful unfolding of the scene, but leave enough gaps for the reader to imagine the perfect film. Forced to meet a byzantine set of rules, scripts break these regularly to remain surprising. Many scripts are available as free downloads on the internet - just try googling your favourite film titles together with the words 'screenplay pdf'. Yet scripts can cost millions; just ask the producers of Déjà Vu, Panic Room, Talladega Nights. If no-one feels compelled to make a script into a film however, its value is zero.
Who it is for
A talk for film buffs and those who are on their way, the curious (particularly in matters of creativity and expression), as well as those pondering a cinematic story they have been nursing for a while…
Why you may want to read a Screenplay
Understand films better, why do they make you laugh, cringe or cry?
Understand the role of writing and its relationship to other forms of creativity
Understand good screenwriting to guide your writing practice
We include
How to make sense of script formatting, and where to get free screenplays
Evaluation criteria
A case study, Parasite (BAFTA: Best Film not in the English Language, Original Screenplay, Nominations Best Film, Director. Oscars: Best Picture, Director, original Screenplay, Foreign Language Film. Budget $11,400,000 Worldwide Gross Box Office $257,091,240)
Script reading as a door into working in the film and TV industries: Who gets scripts read, how and why
Script coverage
Drawing conclusions for your own writing practice
Q&A
Carl Schoenfeld
Carl is a voting BAFTA member with three decades' experience in the film industry, where he has pioneered fresh approaches across filmmaking and education.
His award-winning ventures with the BBC, Channel4/Film4 and the British Film Institute have embraced new technology and explored new forms of storytelling.
Carl teaches several regularly oversubscribed Screenwriting Courses at Oxford:
as well as Private Classes for advanced writers
He serves on the IEEE Ethically Aligned Design Arts Committee, advises the British Film Institute as well as Swiss start up Largo.ai on thatdevelopment of new courses that reflect filmmaking and broadcasting opportunities in the 21st Century.
(Photo Credit: Martyn Chalk)
...............
The event is free to attend but booking is essential.
Details
Date & Time: Wednesday 27 January 2021, 7pm
Location: Online
JOINING ONLINE: You will be sent a link which will enable you to attend. The event will be delivered via Zoom.