Description
Does stress and anxiety ruin your day, evenings and weekends?
Do you worry about everything all the time? And it stops you getting stuff done?
Constantly distracted and can't seem to focus?
Do you want to transform your mental readiness to be more creative and proactive so you can grow your business?
If the answer is yes, start your week on a high, with this event brought to you in partnership with the British Library.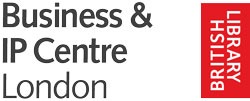 You will learn:
How to manage stress so you stay productive

How to manage your mind's excessive negative chatter

Simple exercises you can easily incorporate into your busy day
What people have said about working with Anis:
"The exercises that you showed us have been amazing for shifting my focus away from any stress points, exercises can be done anywhere have really helped. I can actually feel the tightness in the chest start to dissipate. I've recommended the class to colleagues who have told me that they've been feeling stressed."
"I used to be very stressed. Now I'm more relaxed in meetings and transfer my positive energy to them and changed their behaviour towards me."
"Her mindfulness techniques are lifesavers that transform our mental readiness in meetings and presentations."
"I feel more confident than I used to be, I finally cleared out the noise in my head, I found direction and the business is growing.
"Working with Anis helped me overcome a lifetime of undervaluing myself, my work, and future value to society. She's given me the confidence and tools to push well beyond my boundaries, and I will be forever thankful."
"She has a great understanding of the issues and challenges that entrepreneurs face. She gives practical tips and suggestions and simple tools that any business person can start using immediately. I highly recommend this workshop."
The British Library is strict about feedback & giving you the best return on your investment
We ensure you are happy and are receiving the best return on your investment. This session receives 5* reviews… a snippet from recent attendees..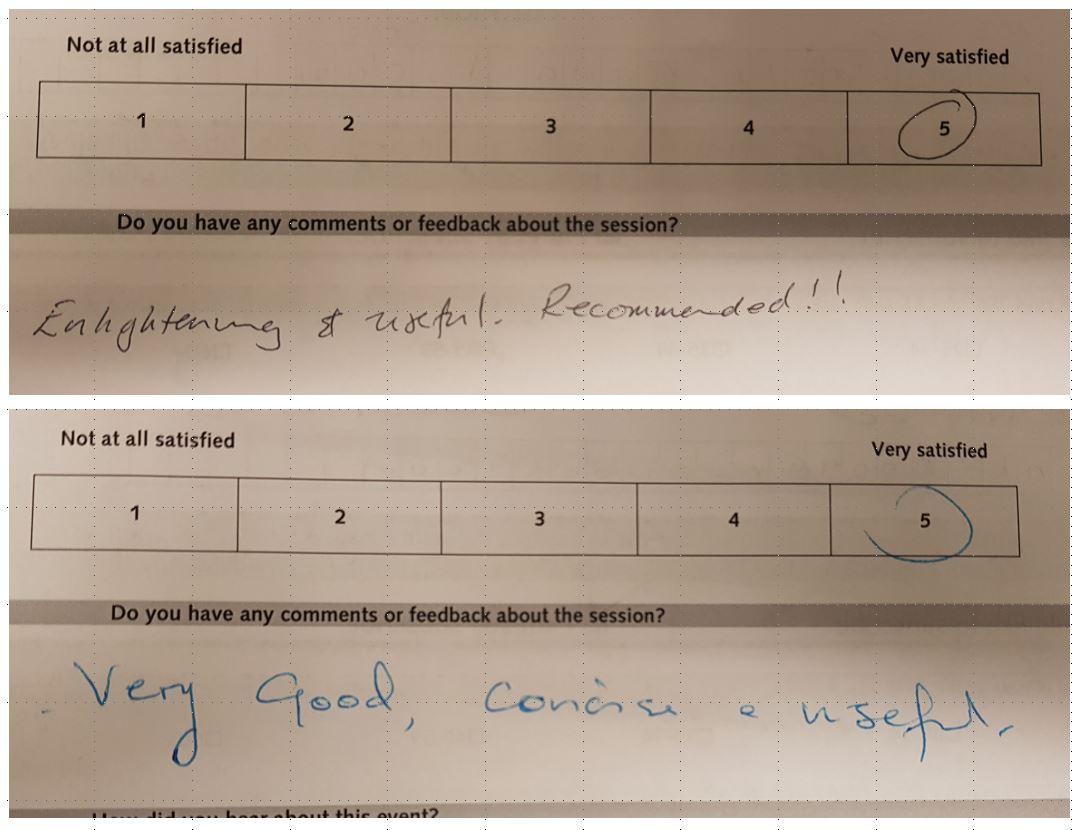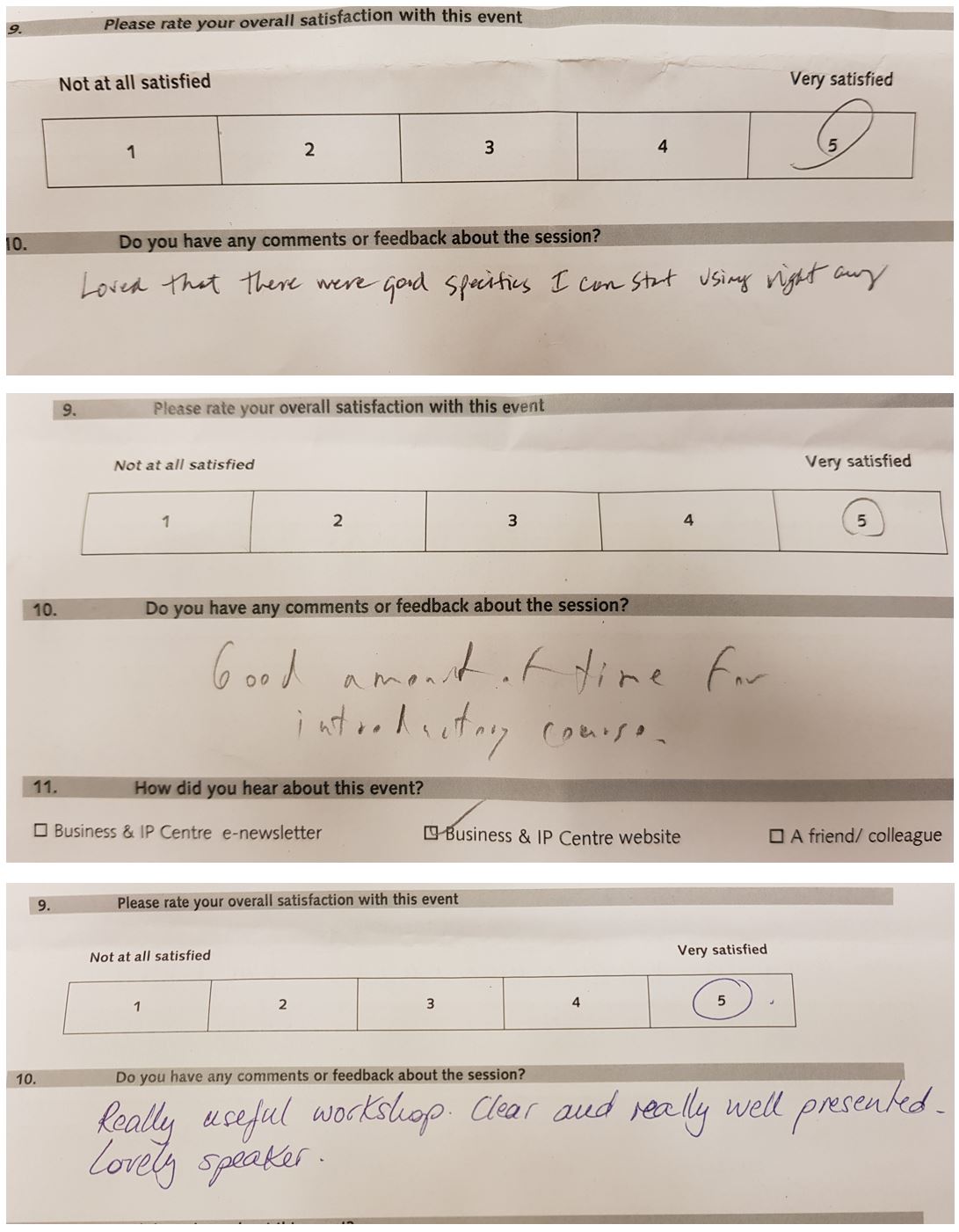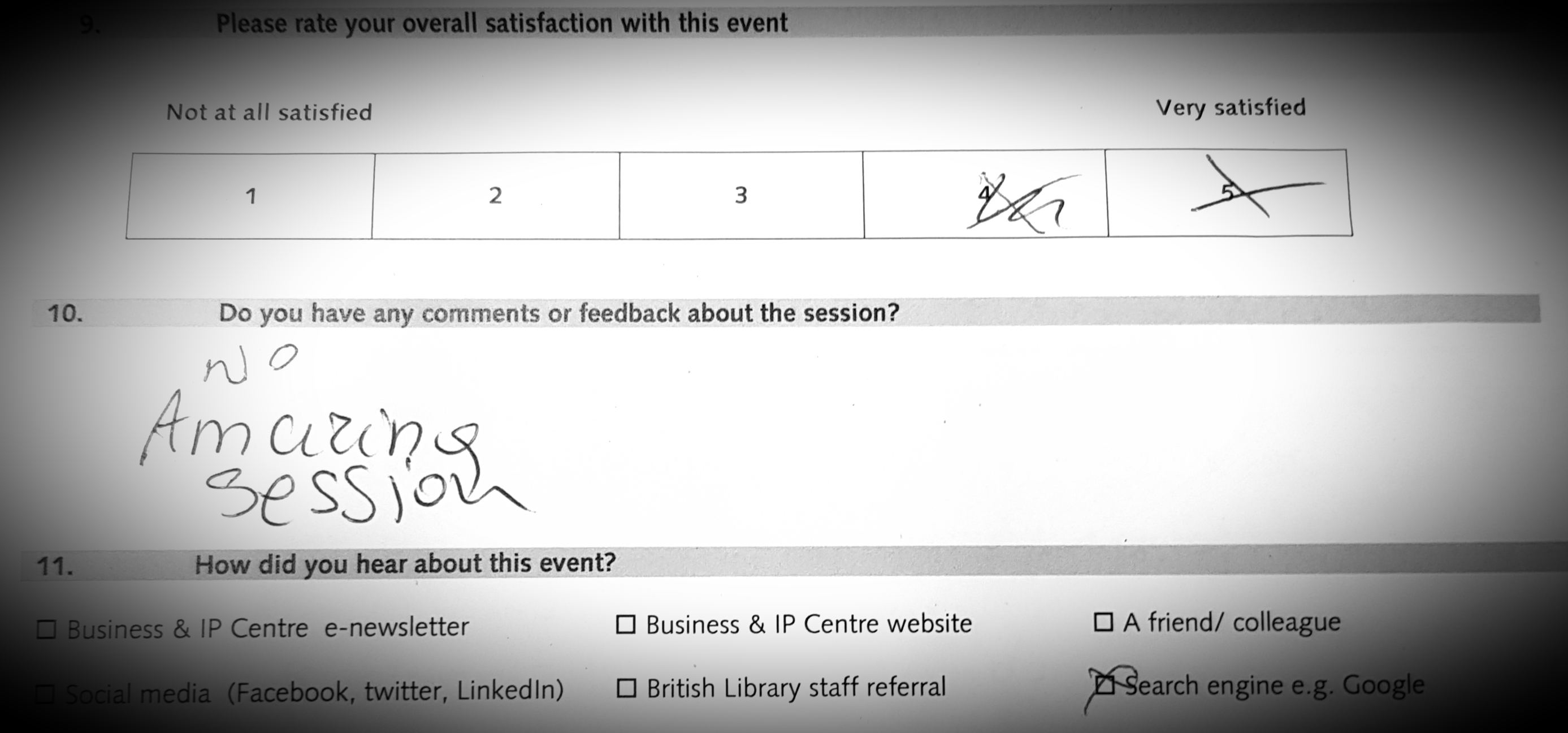 "Enlightening and useful. Recommended!"
"Very good. Concise and useful."
"Loved that there were good specifics I can start using right away."
"Good amount of time for introductory course."
"Really useful workshop. Clear and really well presented."
"Amazing session."
"Some really good easy to use techniques. Happy to recommend to others."
"Created a simple system that I can follow and is practical."
Practical and simple
You will leave this interactive session with simple tools you can start using immediately and integrate into your daily life, without having to climb a mountain or gong bells, that will create a noticeable improvement in your life. Seats are limited so sign-up to reserve your spot.
What others have said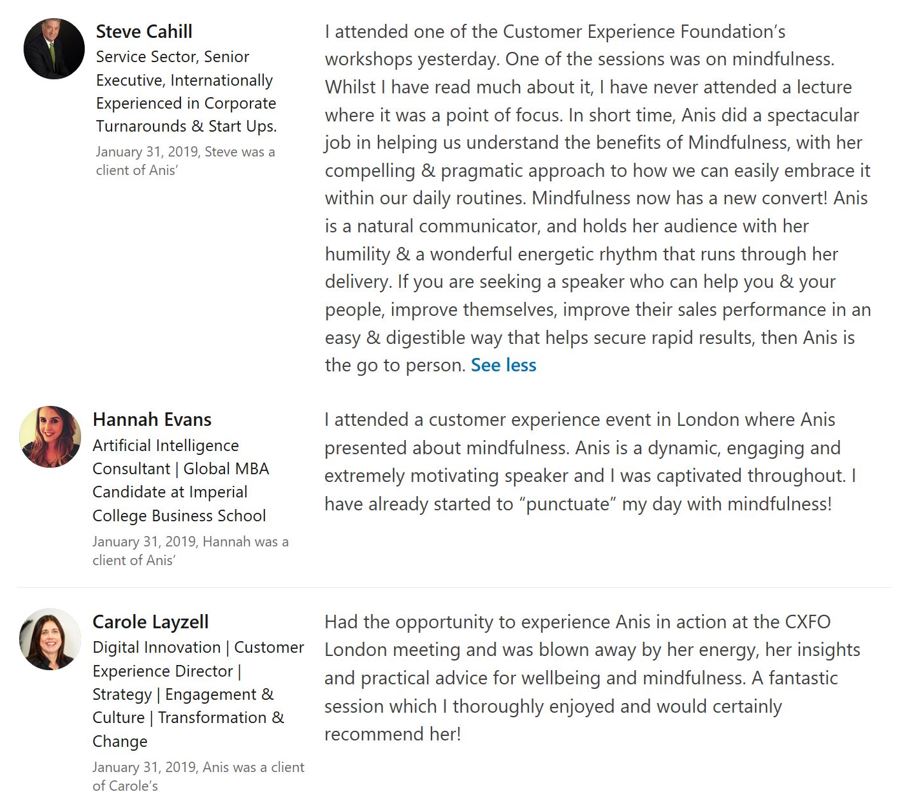 Bit about Anis..

As founder of Mindful Sales Training and author of Mindful Selling: Seven Principles to Banish Stress & Boldly Grow Your Impact, Your Way, Anis has helped 1000s of entrepreneurs overcome fears, reduce stress, restore balance from the challenges of doing the scariest thing when it comes to running their business.

She's been featured in:

---
You will leave this session
With simple tools you can use in your busy day

Bringing you instant calm

So you can manage your stress and feel more peaceful
To help you restore balance throughout your week so you can grow your business and be present with your loved ones.

Seats are limited. Book yours now.