How to reinvent your role without leaving your job with Monique Valcour

Wednesday, 30 April 2014 from 18:30 to 19:45 (BST)
Event Details
Looking for a new job is a daunting prospect. For many, reinventing or tweaking an existing role may be a smarter career strategy. This webinar with Professor Monique Valcour examines how professionals can re-design their job to make it more fulfilling, more aligned to personal career goals, and more valuable to their employer.
Employees who feel trapped in an unfulfilling role are often in a catch-22.  They recoil from the uncertainty of a job hunt, but at the same time don't want to struggle at an unfulfilling job.  Faced with this dilemma, many people become disengaged, perform below their potential and lose the ability to contemplate a change, let alone design and implement one.
Recent workplace research shows that job crafting - the process of making incremental changes to redesign an existing job rather than leaving it - can make you more adaptable and engaged and increase your job security and employability at the same time.

How to go about job redesign
The webinar is designed to help you take practical steps to redesign your role and keep renewing yourself and your skills.  In particular we will cover:
The kind of tasks and projects that offer a pathway
How to research opportunities within and outside your organisation
How to persuade decision-makers and gatekeepers
When to propose a formal change of job description and when to work informally
Improving career self-management
As well as examining career crafting strategies, the webinar will examine changes each of us can make to develop a career self-management mindset.  IWe will review:
The effect of keeping a weekly career review diary
The importance of spending time with the right colleagues
Ways to open a dialogue with your manager and/or firm to help you move towards your career goals
Day-to-day good practices for career self-management
What you get from the webinar
All participants receive:
Access to the webinar including a chance to put questions to Monique live

Video recording for download after the event

Audio podcast (for Iphone/Android/MP3 player) for download

Access to bonus materials resource pack including slides and all resources mentioned in the webinar
Refunds
A full refund-on-demand is available to all participants at any time.  Please email refund requests to neil@sensiblemedia.co.uk.
Monique Valcour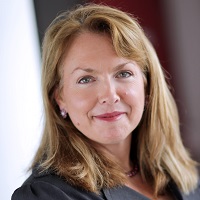 Monique Valcour is a professor of management at EDHEC Business School in France. She holds a bachelor's degree from Brown University, a master's degree from the Harvard Graduate School of Education, and M.S. and Ph.D. degrees from Cornell University. In her research, teaching, and speaking she focuses on helping companies and individuals craft high-performance, meaningful jobs, careers, workplaces, and lives. She is a regular contributor to the Huffington Post and Harvard Business Review where she writes about issues like defining career success,  developing employees and job crafting.
Organiser
Sensible Media publishes online career guidance for business schools around the world.  You can find out more here.