About this Event
Our Goal is to Teach you 3 practical skills You can Implement in Your Daily Life:
Learn to Notice when You Get Stressed
How to Control the Outcome of Your Stress
Teaching How Didgeridoo playing techniques can Relax Body & Mind
Included in this event are:
Your Own Didgeridoo
And Work Lunch
Manual
Didge Dairy Planner
14 day Trail at Online Training A.P.M system (€ 197,-)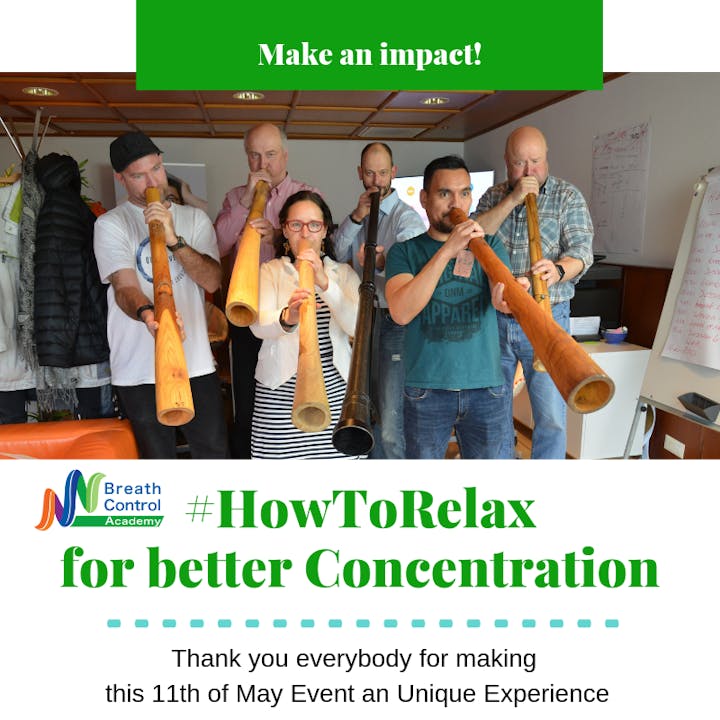 The first Event was a great succes. Sold out 10 days before the event started. Unfortunately 3 people had to cancel due to private reasons. But this was an amazing group to work with. What a blessing!