Description
Brand Ambassadors for Small Charities

A charity's CEO and leadership team are often best placed to be its primary promoters and spokespeople. However, we know many senior leaders find this a daunting task, and worry about being "the face of their brand/charity" and how best to perform this role.
With the right approach, you can play a vital role as a brand ambassador for your charity, helping to clearly communicate what you hope to accomplish and generating more media interest, leads and fundraising opportunities.
This workshop will teach you the basics of how to be a better brand ambassador for your charity - and how to motivate other important stakeholders e.g. trustees, volunteers, to do the same.
By the end attendees will better understand how their roles can support their organisation's success, and will be equipped with the tools to do so.
Content:
The basics of branding

How to be a well-prepared brand ambassador for your organisation

How to use social media to promote your charity

How to represent your charity publicly – media and networking

How to motivate others within your organisation to be brand ambassadors
Level: This workshop is designed for CEOs/senior leaders with limited experience of communications and marketing, or those who are looking to refresh themselves on the basics.
---
Trainer Bio: Alex Marshall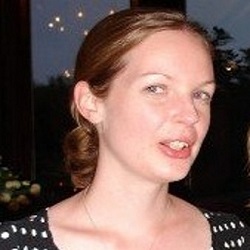 Alex Marshall is the founder of Spot The Gap, a small brand consultancy, which works with organisations to create purposeful workplaces that live and feel their brand. Prior to setting up the business, she worked as Director of Marketing and Development for the not for profit organisations Women in Sport and Nuffield Theatres Southampton, and is an alumni of the Clore Leadership programme. She is also a trustee of Ovalhouse theatre in London and a mentor for The Girls Network.
Arrival Information:
This session will be taking place in at 3space in Brixton. If possible, please aim to arrive 15 minutes before the workshop starts to allow for registration and ensure a timely start.

Catering:
Teas and coffees will be provided, but not lunch. Please feel free bring a snack if you are likely to get peckish.
Accessibility:
We want to make sure all of our workshops meet your needs, so if you have any questions about accessibility please email events@smallcharities.org.uk.
Booking:
You must be a member of Small Charities Coalition in order to attend this workshop. If you aren't already you can register for free here.

Waitlist:
If the places have all been filled please do add your details to the waitlist and we will let you know as soon as a place becomes available.

Cancellations and Refunds:
If you cancel your place at least 3 full working days before the event takes place then you are entitled to a full refund by request. Refunds for cancellations after this point are given at the discretion of Small Charities Coalition.
If you cannot make a workshop please advise us as soon as possible. Workshops normally have a waitlist and if you notify us early enough then there's a good chance another charity can attend in your place.