Description
How To Revolutionise Your Employee Culture + Peek App Launch
Ice Tank, 5-7 Grape St, London WC2H 8DW
23rd May 2017, 9am – 11.30pm

Host:Peek Jobs
Event partner: The In-house Recruitment Network


About
Building the right employee culture is fundamental to the success of your talent attraction and retention strategies. So what does it take and how can you ensure your culture is translated to each and every hire you're looking to make? And what role can technology play? In this intimate speaker, networking and app launch breakfast event for management-level in-house recruiters and the industry press, you will be treated the first glimpse of this immense recruitment technology along with inspirational speakers sharing their vision and insights. We will also uncover challenges, solutions and best practice as we take part in networking discussions with like-minded peers.

Your Speakers:
Karen Gill, ex Group HR Director at IOP & Head of HR at Bath Spa University
&
Gail Sampson, Talent Manager at McLaren Automotive
Who will be attending?
This speaker & networking breakfast event is exclusively for In-house recruiters and industry press from a variety of companies including Hearst Magazines UK, Institute of Physics, ITV Competitions, McLaren Automotives, Oddschecker, Sola Group, Veronica, Virtual1…to name but a few!
The structure:
09:00 – Registration with complimentary breakfast
09:25 – Opening announcements
09:30 – 1st speaker presentation +Q&A
10:00 – 2nd speaker presentation + Q&A
10:30 – 3rd Speaker Presentation + Q&A
11.00 – Open peer-to-peer networking
11:30 – Event close
Your Hosts:
Aws Ismail, Co-founder, Peek
Zaid Papier, Co-founder, Peek
Saif Shariefi , Co-founder, Peek
Peek is a new recruitment app that uses behavioural learning and AI to perfectly match employees and employers based on experience, skills, plus the all-important (and often overlooked) 'cultural' values and other matters, such as volunteering and travel opportunities.
Bringing a fresh, innovative approach to the recruitment industry, Peek prioritise personality, culture and values to find the right people for the right jobs. At Peek, it's all about relevance. We want Candidate and Employer alike to find the most relevant match for their personal requirements.
With Peek, there's no more pot-luck placings based on just CVs and 'previous experience'.
With a simple swipe facility, finding the perfect job has never been easier. Download the Peek app and use it as your very own 'personal recruiter'.
Event Partner: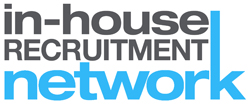 This breakfast event is supported by the In-house Recruitment Network, an exclusive community for In-house Recruiters & HR professionals from every industry sector. As an in-house recruiter or HR professional, you are welcome to join the community for free. For more information please call 0203 196 8100 or email hello@inhouserecruitment.co.uk
Restrictions:
*Please note, this event is strictly for In-house Recruiters and HR Professionals only
*We are sorry but recruitment agencies or job boards (other than partners) are not able to attend this event.