How to run a successful private practice: all you need to know. 16th June 2...
Description
How to run a successful private practice: all you need to know.
~ Workshop presented by Dr Robert Watson, Clinical Psychologist, Accredited Cognitive Analytic Therapist & Supervisor, & Vice-Chair of the Association for Cognitive Analytic Therapy.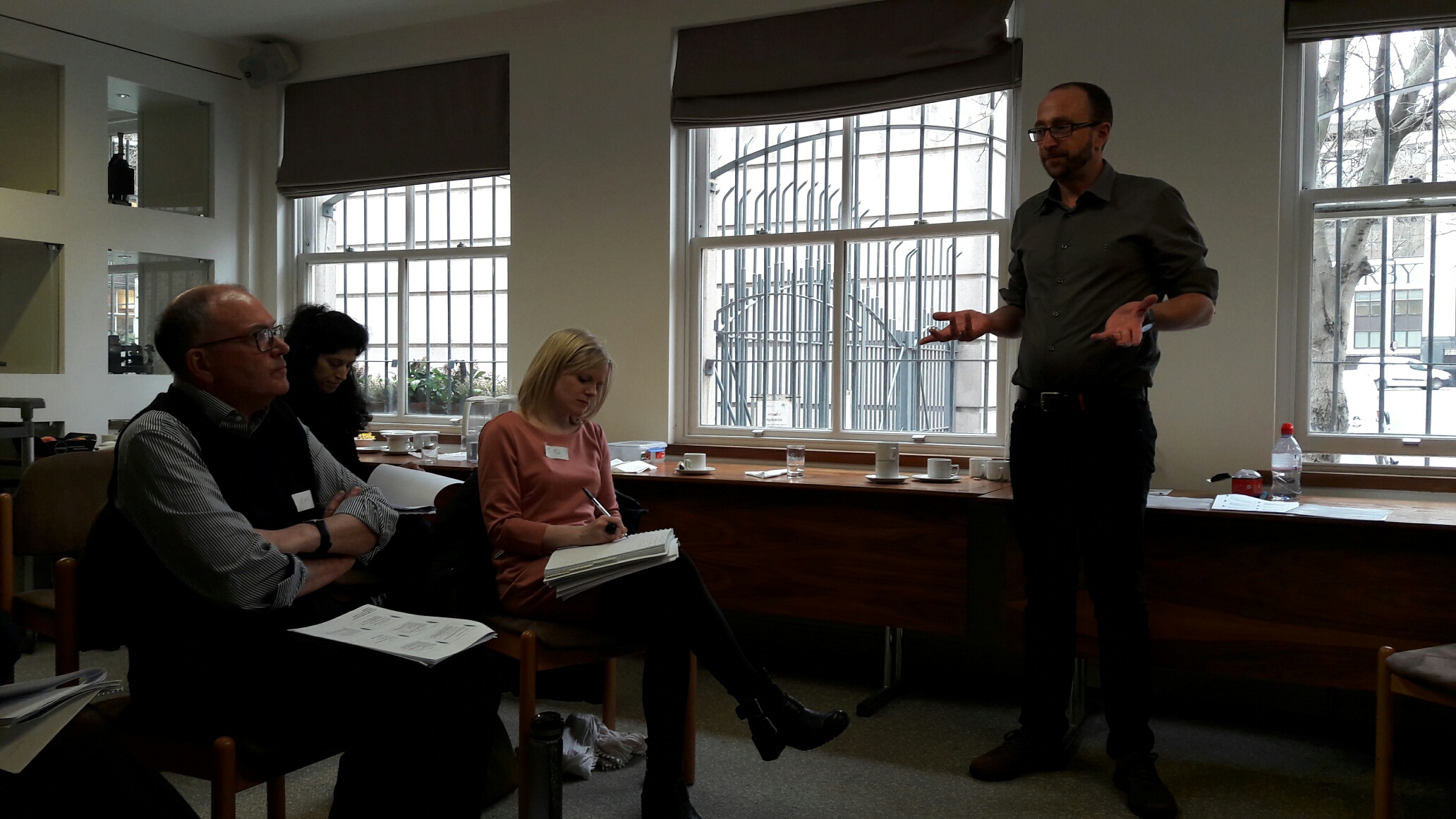 This is the sixth run of this popular and informative workshop (see previous delegate feedback below).
Setting up and running a successful private practice can be highly rewarding but it can be challenging. Many therapists feel uncertain and unconfident about making the transition. The workshop will help you:
1. Build a narrative of confidence as a therapist in private practice.
2. Understand and address the issues that you will face in setting up, developing and running a successful private practice.
3. Learn about the practicalities of marketing and data protection.
4. Know how to work ethically and safely, (including online therapy)
5. Manage the demands on the self that come from working independently
6. Nurture a stimulating workplace for yourself.
Whether you are considering starting private practice, or want to develop your existing private practice, this workshop will equip you with the knowledge and skills needed for running a successful private practice i.e. obtaining work and making a living.
Please note, this workshop is strictly limited to thirteen places. This is to ensure ample time and opportunity for delegates to ask specific questions about their own practice for input from Robert
The workshop fee includes a sandwich lunch, and tea and coffee throughout the day. Coffee from 09.30 for 10am prompt start.
All participants will receive workshop handouts and information packs containing useful examples of therapy contracts, blogs, marketing letters etc.
Particpants are welcome to contact Robert Watson with any questions that arise after the workshop as he is always keen to hear how delegates have progressed with their private practice.
With average delegate satisfaction ratings of 96% across the four previous workshops, delegates liked the:
"Calm, reassuring, comprehensive review of most relevant issues. Liked & appreciated input of own personal experience, made it real"
"Really detailed information about how Robert does it. Lots of opportunity to ask questions. Great focus on marketing"
"A great workshop on running a private practice. Plenty of factual information and examples along with the opportunity for self-reflection. Highly recommended!"
"I attended Roberts workshop on running a private practice last Friday 17th March. I found it informative and extremely useful. I'm going fully independent in May and this has certainly helped my confidence levels."
"Being yourself, personal, open, transparent, warm & engaging – this enabled open discussion and inquiry"
"The specific guidance on practicalities – copies of therapy agreement are great. Guidance on outcome measures"
"Learning more about boundaries in private practice and issues arising and the need to hold onto these"
"Been a brilliant, informative workshop. Well worth the travel and emotional investment"
"Thank you. You've inspired me! It was exactly what I wanted to learn"
FAQs
Where can I contact the organizer with any questions?
By phone, Dr Robert Watson 07941027765
By email, contact@become-psychology-london.co.uk
What is the refund policy?
Cancellation by delegates:
Cancellations must be made by phone to Dr Robert Watson on 07941027765.
Cancellations made before Friday 19th May will receive a full refund. Cancellations after this date will not be entitled to a refund.
No refund will be made for non-attendance on the course.
Name changes for attendees will be accepted if sufficient prior notice is given. Please inform Become Psychology 5 working days prior to the event by phone or email.
Cancellation by Become Psychology:
Become Psychology will deliver events as advertised but there may be occasions where, in exceptional circumstances, we have to cancel an event. In the case of event cancellation delegates will either be offered an alternative date, or a full refund. Become Psychology cannot refund any advance, non-refundable travel or accommodation bookings. Please consider this when making arrangements to attend. Please note also that Become Psychology will not compensate for time spent travelling or away from the place of work.
What are my transport/parking options getting to the event?
Farrigdon Tube and National Rail Station. Circle, Hammersmith & City Lines.
Parking is limited in central London.
Local bus services 63 and 45.
Organiser of How to run a successful private practice: all you need to know. 16th June 2017.
I qualified as a Clinical Psychologist in 2001.  I've delivered training to different professional audiences on a wide variety of topics since qualification.  I always enjoy it and receive good feedback from my attendees.  I worked in the NHS for ten years in adult mental health and sexual health/HIV services. I have worked with a wide range of psychological and sexual health problems, and worked to a senior level in the profession, managing services and training and supervising others. I was the lead Clinical Psychologist for a Specialist Psychological Therapies Service for severe and complex problems before leaving the NHS to set up in private practice. I am an accredited Cognitive Analytic Therapist and Supervisor, and I have been the Vice Chair for the Association for Cognitive Analytic Therapy (ACAT) since 2013.  On the business side of my career, I started private practice in London in 2011, subsequently becoming one of four partners of Become Psychology.  I have been running workshops on setting up in private practice since 2015.  I was the lead for ACAT on GDPR for therapists in private practice, and contributed to GDPR implementation at an organisational level for ACAT before and after its implementation on May 25th, 2018.