Event Information
Location
LEAF
113-115 Portland Street
Manchester
M1 6DW
United Kingdom
Refund Policy
Refunds up to 7 days before event
Description
Join us at our next Bulletproof Agency Network event in Manchester this September
You will learn from industry experts who have made that journey; from running a modest agency through to building a substantial business with higher profile, stronger credibility and bigger clients
Pulling from the varied experiences and skills of our speakers, you will be given key insights enabling you to scale your agency

- Why empower throughout your organisation
- Importance of a strong open culture
- How ethics can strengthen mission
- Bringing the right people into the business
- Building an effective leadership team
Our keynote speakers are:
Havas Health & You, CEO West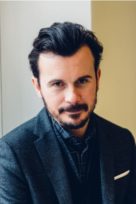 As Former CEO of Havas Lynx, Cannes Lions Healthcare Agency of the Year 2018, David empowers the finest talent, to produce unique ideas that have a profound impact.
Since David was appointed as CEO in June 2013, Havas Lynx have continued their impressive commercial success with year-on-year double digit growth & profitability. To sustain this success & continue to change outcomes for all, the long-term strategy focuses on talent; their development & engagement through #LXAcademy; and their attraction & retention via #LYNXLife.
Above all, David believes in empowering professionals, patients and clients with the knowledge and tools to change healthcare. Change that builds brands, develops relationships and improves lives. Helpful Change.
---
Sarah McKenna
Managing Director
Sarah is an expert in mid size business leadership, strategy, performance culture architecture and international expansion. Her functional expertise is in advanced new economy skills - innovation, product design, data, analytics, digital, growth marketing and technology operations.

Sarah is an advocate and public speaker on mid size business issues and particularly advises businesses in the UK and EU who are managing transitions through growth. She also serves on boards as a chair and NED.

She has held roles of CEO and Regional President for multinational, listed companies and has worked to Prime Ministers and Cabinets as Deputy Chief of Staff in Australia - from where she hails.

Sarah holds and a BA, MA (International Relations) and is concluding her Doctorate in Business.
In Conversation

We are delighted to be joined by Nick Rhind CEO of CTI Digital, who will be interviewed by our very own Steve Kuncewicz.

We will be asking Nick about his journey at CTI Digital and the challenges he has faced in growing a successful Agency.
After establishing CTI Digital in 2003, Nick Rhind has grown CTI into a 150-strong agency by investing in talented individuals, advancing technology and client visions. Nick has extensive experience in growing teams across development, sales and strategy as well as strategic acquisitions for growth. As CEO at CTI Digital, he has become well-known in the digital community for delivering award-winning and strategically-informed digital transformations for a diverse range of clients

Panel
For our panel session which will be chaired by Michael Henderson, we are joined by;
- Katy Leeson (MD of Social Chain)
Katy Leeson is the Managing Director of Social Chain, an IPA woman of tomorrow finalist and former head of new Business and Marketing at MediaCom. Social Chain is a Global Social Media Marketing Agency, working with some of the largest brands in the world including Sky Bet, E Entertainment, Superdry, Holland & Barrett and Häagen-Dazs. Katy's impressive career and accomplishments led her to secure the managing director's position after just six months at Social Chain. Katy has developed a number of new initiatives within Social Chain's existing structure since her appointment, such as Data Chain which has become a key focus for growth and source of revenue since its onset. Not only has she secured a number of key retainers for the business, but a large proportion of her time is invested into focusing on culture. Katy has bought a number of policies into Social Chain which have allowed for the seamless expansion of the business and its culture across its five locations.
Katy has been on her own inspiring journey since discovering she suffers from imposter syndrome and now shares the inner secrets of a woman in a predominately male role online which has lead to her growing a social following who nominated her for the Women Role Models list of 2019 which is a list of high achieving women who are breaking down barriers at work and clearing the path to success for fellow women.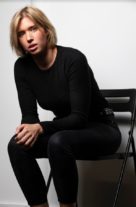 ---
- Paul Barnes (MD of MAP)
Paul, MD at MAP, works with over 150 UK Digital Agencies. He regularly speaks on the topics of pricing, profitability, financial reporting and building best practice finance systems exclusively for digital agencies

---
- Rob Masterson (MD of Mustard Media)
Rob Masterson is the Managing Director of Mustard Media, Europe's leading festivals and events accelerator. A pioneering events and festivals marketing agency, the company works with events including brands such as elrow, The Warehouse Project, and Manchester Pride, as well as founding a number of events including Annie Mac presents: Lost & Found Festival. They have developed a number of unique products to help events and festivals create, build and grow their brands.

---
Charity
As with all our Bulletproof Agency events, full ticket sales will be going to our chosen Charity. We're delighted to announce we will be supporting Sands for this event.

Sponsors
This event cannot run without the help of our sponsors and this enables ticket sales to go to our chosen Charity. With a big thank you from the Bulletproof team, the event sponsors are;

Date and Time
Location
LEAF
113-115 Portland Street
Manchester
M1 6DW
United Kingdom
Refund Policy
Refunds up to 7 days before event