Description
It's hard to know where to start with PR. How on earth do you approach the national papers and magazines? And why would they listen to you? This online course will teach you how to write a captivating story promoting your business, as well as the art of pitching (where, when, how).
You are the best person to tell your story. But there's a knack to getting journalists and editors to listen to you. Having been featured in the Guardian, Sunday Times, Telegraph, Stylist, Grazia, Red and more - I can teach you how to do it.
Each week I'll share tips, tricks and advice before setting you an exercise. After submitting it, you'll receive detailed personal feedback on your work.
Week 1: Finding your story
You'd like to secure coverage in the nationals or magazines - as you would like a more prominent profile and know this will lead to more work. But you're not sure where to start. Firstly, you need your 'story'. I'll explain what this is and how to find yours (with examples). Your first exercise will be to write your story, and I'll then give feedback and suggest how to improve it.
Week 2: Pitching
You have your story, but where should you pitch it? I'll share all my pitching tricks - how, when, finding where to actually send it - and you'll have an opportunity to write your first set of pitches, amended for different publications. I'll edit, if necessary, so that they're ready to be sent out. Also this week: why you should guest blog, going on radio/podcasts/TV and dealing with rejection.
Week 3: Becoming an expert
Following on from finding your story - you need to keep the story growing and evolving. You won't just have one story and then be able to regurgitate this time and time again. So now it's about becoming an expert in your field. You may already be an expert - but others won't necessarily know this. We'll look into the importance of having a blog, SEO, when to post and how. Also, picking up on and responding to news stories (and writing opinion pieces).
Week 4: Growing your online profile
You have a story, some press, a blog - how do you continue to grow your online profile? Through social media. We'll discuss the best platforms for different businesses, how to use each platform, gaining new followers, getting mentions, what to post and when, competitions, collaborations and making the most of (free) Facebook groups designed for the 'freelance mum' community.
The details...
Four-week online course, beginning 3rd June 2019.

There are very limited spaces.

Each Monday you'll be set a task to be submitted by Friday and I'll give you individual feedback over the weekend.

It costs £200 (a lot cheaper than paying someone else to do your PR - even just for one day.

This will set you up for life

).
Testimonials
"This has been a super useful exercise and so great to know how to approach the publishers. It's always felt far too daunting although with some insider knowledge, suddenly it feels easier and more reachable. It's also made me realise how many places there are where I can tell my story."
"I sent off my pitch to Metro this morning and just got a response. Obviously it's still in the early stages, but I'm excited to even have a response from him!"
"Courier Mag got back to me... this has given me a big boost!"
"Thank you so much Annie! I love that idea about the angle on my personal story!"
"I have loved this course and I really don't want it to end."
About me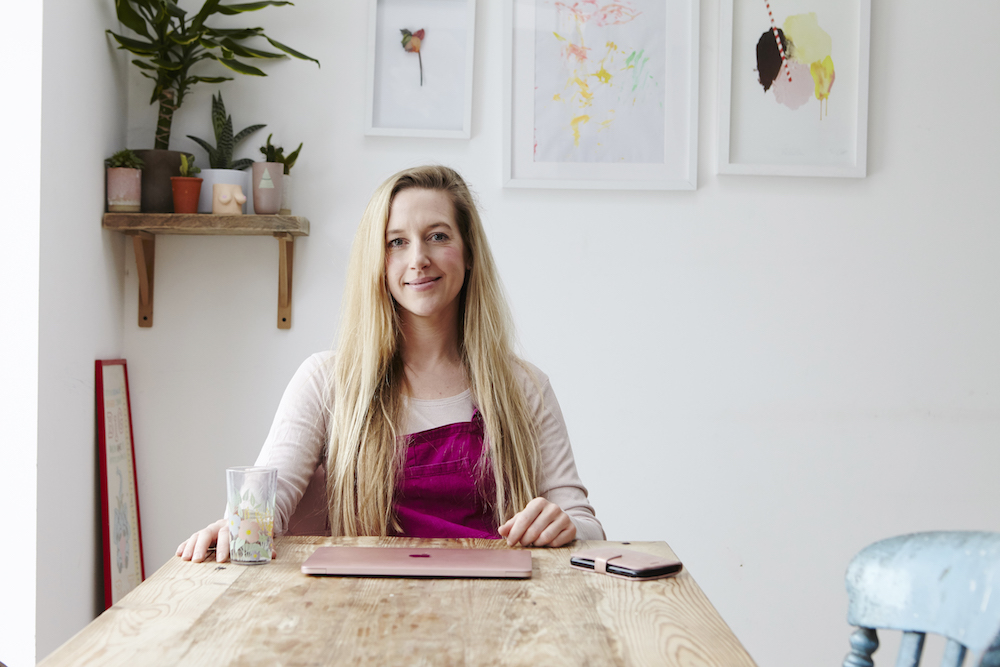 I'm Annie Ridout: journalist, author and PR expert.
In the three years since launching my parenting and lifestyle platform The Early Hour, I've been interviewed by publications including the Guardian, Sunday Times and Telegraph. I've spoken on BBC radio 5 and Woman's Hour, at live events including Stylist Live and I've been featured on dozens of brilliant blogs and podcasts.
I've also written for nearly all the national newspapers, women's magazines including Red, Stylist, Grazia - and I'm a regular Forbes contributor. This is both great PR for me, my website and now my book - The Freelance Mum - but also, when you write rather than being interviewed; you're paid. Double win.
Last year, I was employed by Clementine App to help with content and PR. I got press coverage for Kim Palmer (the founder) and the app in the Guardian, who voted it one of the 'seven apps every woman should own', the Telegraph - a first-person piece - Forbes, Stylist and on blogs and smaller websites. I've since been made a partner.
I work from my home in London, while raising my two young kids.
Date and Time
Refund Policy