Description
--Tickets will be limited because this is a sales training workshop--
Peaches Publications recognises the need for budding and established authors to understand basic sales and marketing techniques.
Unfortunately, it is not easy for most authors to sell more than 300 books, which is the average life sales of a standard book. We have brought together a dream team of expert authors and entrepreneurs to assist you with your book sales & profit journey.
The first thing that you must acknowledge is your book has to be seen as a book business, once you understand that principle only then can you master increases in your income streams.
Do you HATE selling?
Do you avoid making eye contact with prospects?
Are you a nervous speaker?
Are you unable to shift old book stock?
If you have answered 'yes' to any of the above questions do not worry we can help you!
ATTENTION AUTHORS & wannabe authors!!!
Welcome to the first groundbreaking event of its kind: Unleashing the Sales Person Within – How to Sell More Books!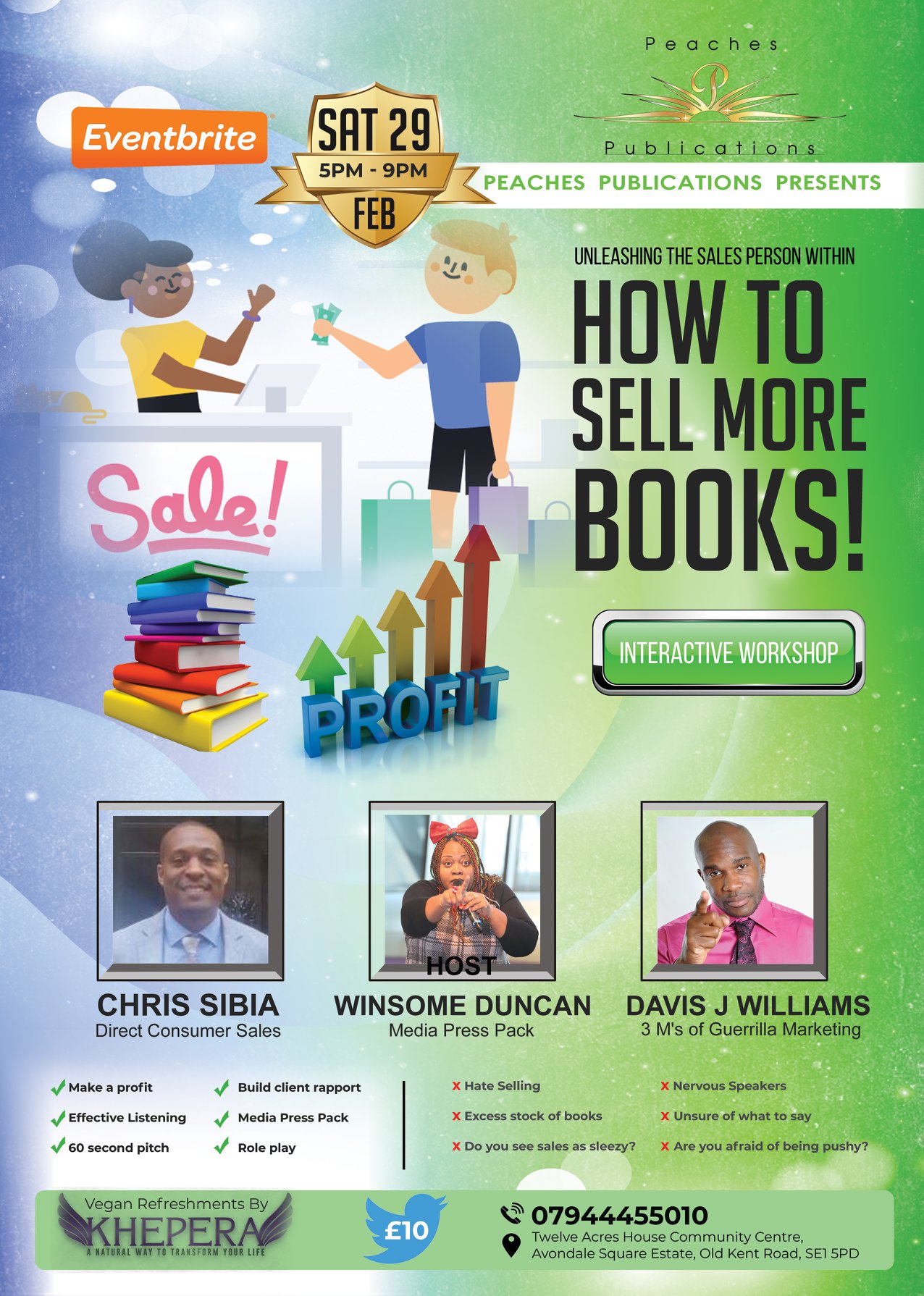 In this workshop, you will learn about…..
3 M's of Guerrilla Marketing

Media press pack

Direct consumer sales

How to build rapport
This will be an interactive session to get you out of your comfort zone. You will have an opportunity to:
- Network
- Visit exhibitor stands
BONUS: All our VIP attendees will receive FREE ENTRY when they purchase a media press pack consultation or a 45-minute television interview on The Author Spotlight Show (AMAZE TV) with Host Winsome Duncan.
MEET THE DREAM TEAM
Guerrilla Marketing Expert & Award-Winning Author - Davis J Williams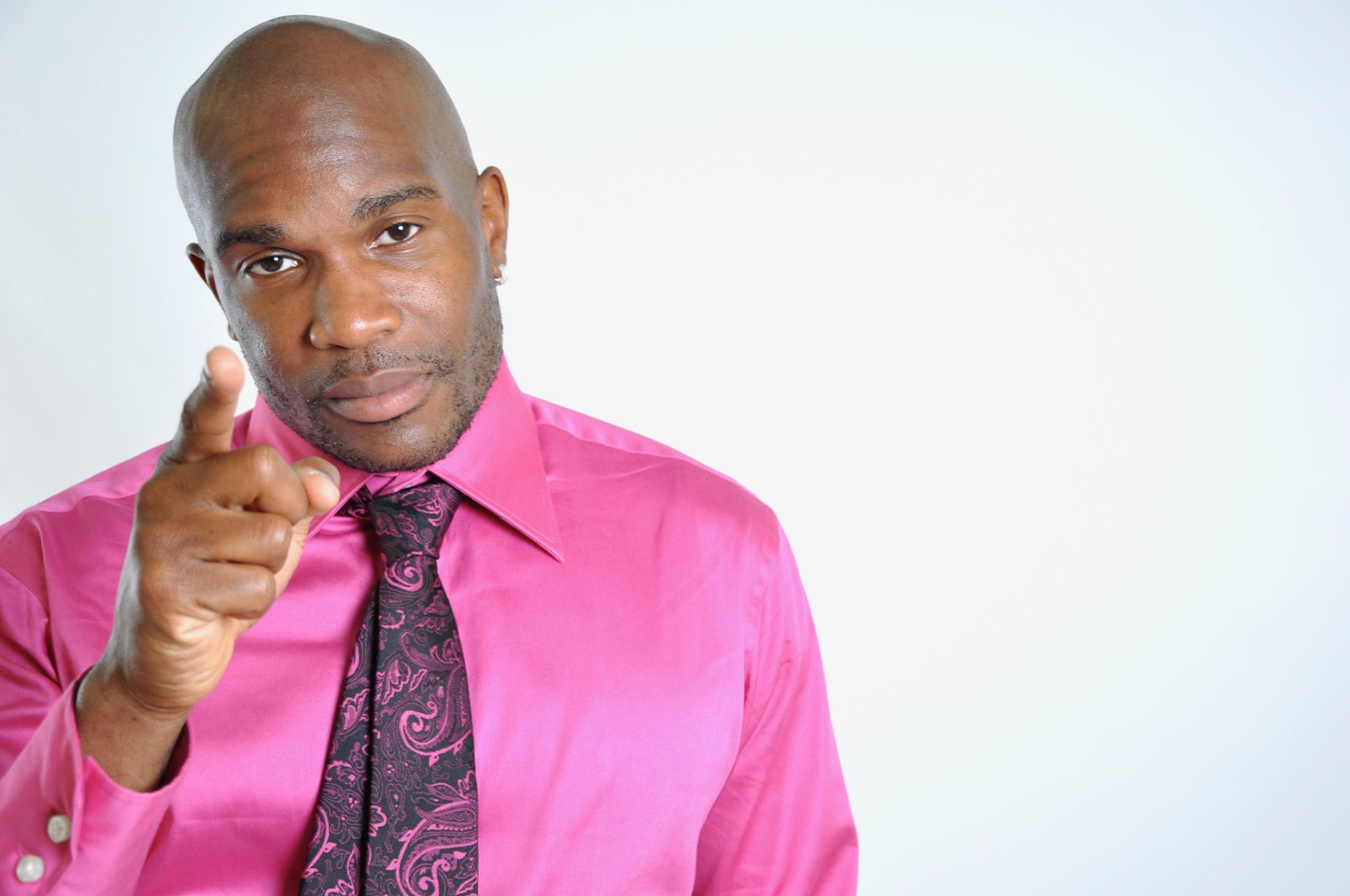 Direct Consumer Sales & Bulk Book Buyer Specialist - Chris Sibia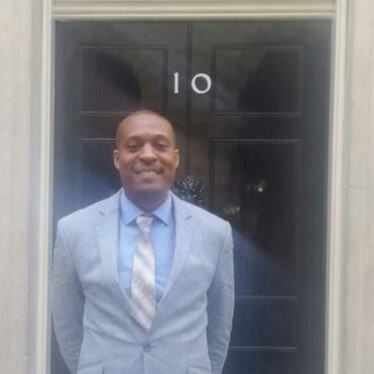 Media Press Pack & Book Confidence Coach - Winsome Duncan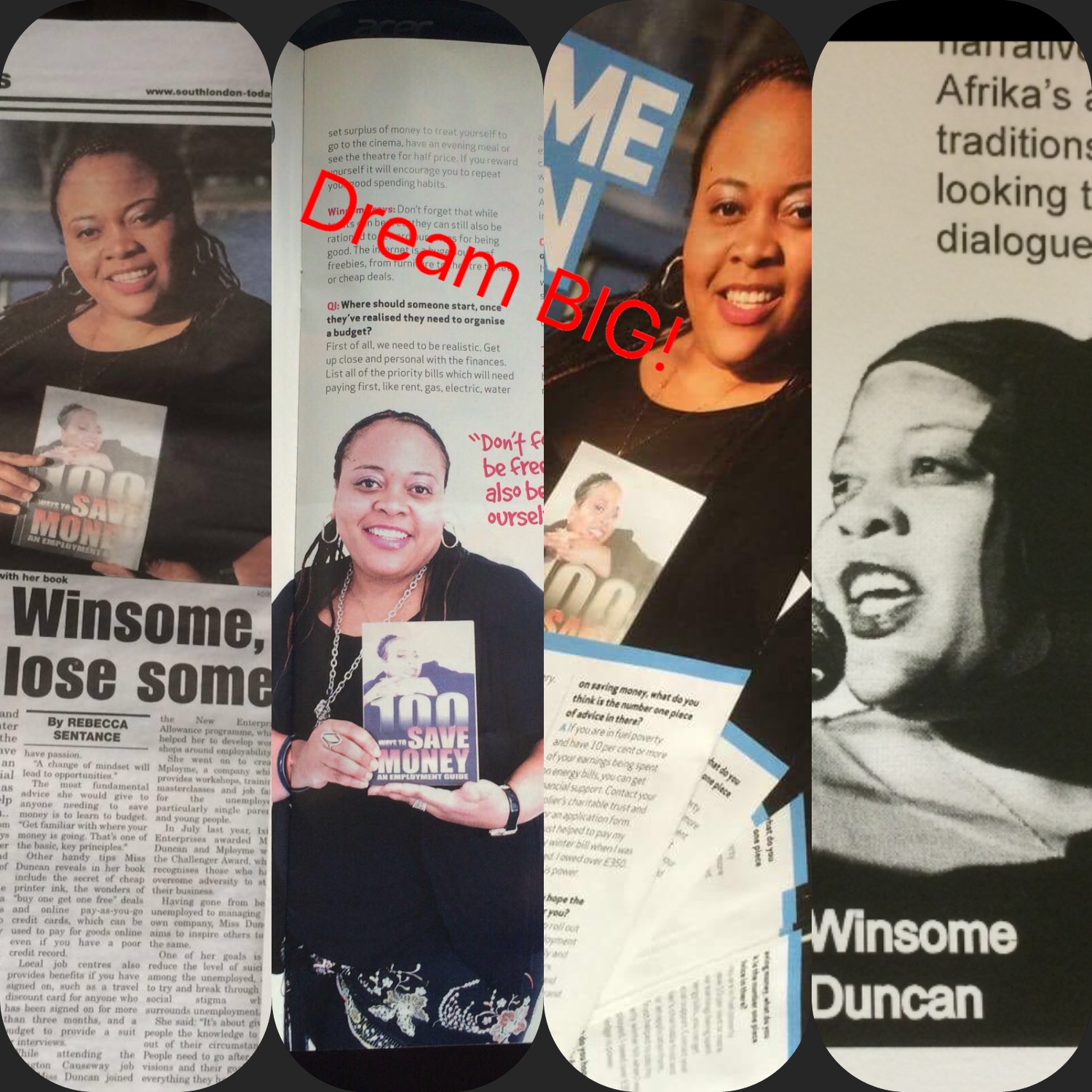 Vegan Food by Khepera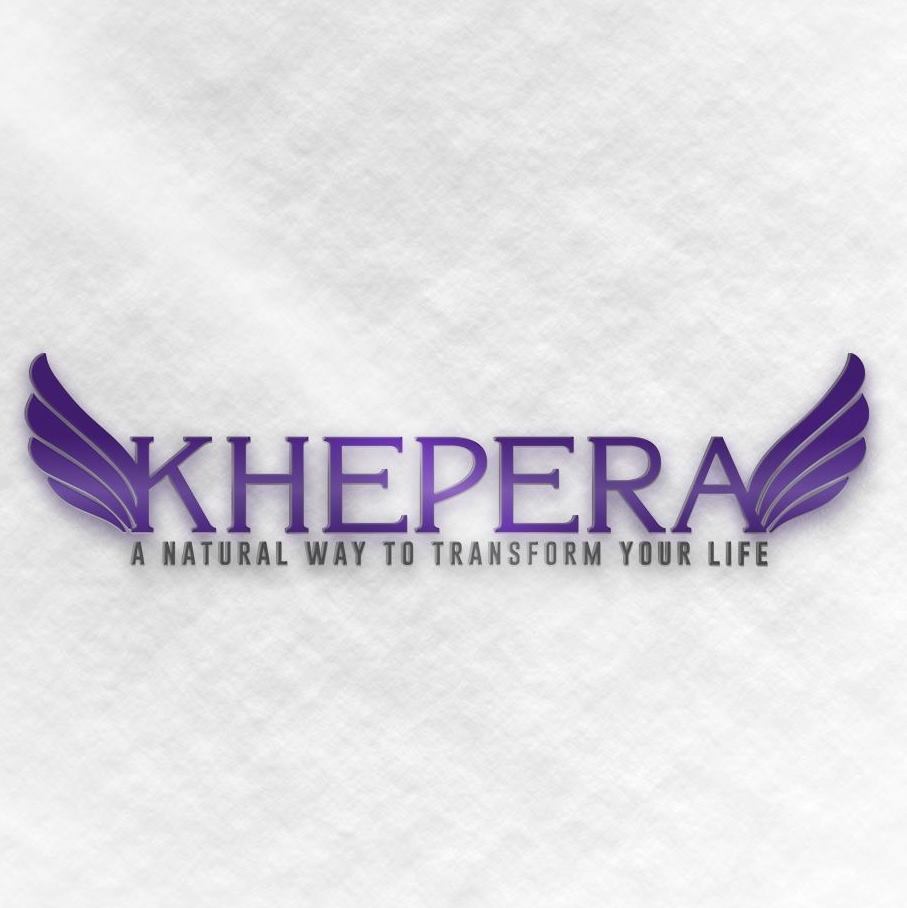 ACT NOW book your golden ticket today: https://www.eventbrite.co.uk/e/unleashing-the-sales-person-within-how-to-sell-more-books-tickets-89103195055