Description
Do you want to get more clients?
If so, then join us for this workshop on Tuesday 22nd November 2016, hosted by the Junior Chamber London.
After this 90-minute workshop, you will:
Understand how your potential customers make their purchase decisions

What it is you really sell, in terms your potential clients can understand, and care about

How to open the sales conversation in a natural, and therefore confident way

Come away with a framework to apply these lessons to any and all of the products and services you currently and will sell
Agenda of the evening:
Discussion on what sorts of products and services people sell, and their level of experience

Why do clients buy?

What do they buy?

Opening the sales conversation

Summary, questions and close
Our Trainer: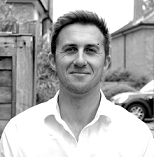 James Cook is a Sales Trainer, Sales Management Consultant and Upskill & Performance Coach. He works and runs programmes for TSI Flexhouse Ltd., a boutique consultancy to sales teams across Europe and the USA, and also runs his own coaching practice – Next Level Personal & Executive Coaching Ltd.
As a consultant with TSI, he runs sales programmes designed to provide his clients with long-term clients in their local area, and those local businesses with long-term marketing plans to grow and develop their businesses, and has done this for nearly 5 years. As a coach, James helps individuals 'go-pro' – i.e. establish a practical and realistic plan to start their own company and get clients through the door.
This blend of consulting and coaching makes James a trainer who uses both sides of the 'upskill and development coin'. He provides you with the information and tools you need, but will work with you in such a way that these plans and tools are adapted to you, and your own unique strengths.