Description
Are you a bit of an introvert and worried how you're going to make sales for your business?
Do you hate selling?
Have you never had to sell before and don't know where to start?
If the answer is yes, then come along to this workshop brought to you in partnership with the British Library.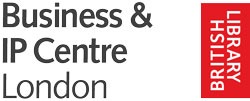 ---
But enough about me, let's get back to you.
Is this workshop for you?
Maybe. Maybe not.
This workshop is ideal for you if:
You're an introvert

You've changed careers, for whatever reason, to start your own venture and have never had to sell before

You HATE selling or you're scared of selling
It's also perfect for you if:
You've just started your own business and you're selling your product or services to other businesses or individuals, face-to-face or over the phone

You're a small business owner and want to equip your team members – who've never sold before and are intimidated by selling – with the skills and frameworks to grow your revenue

You're a purpose driven entrepreneur following your passion, and you want to build a sustainable business so you can make people's lives better
After the event you will:
Have clarity on where and how to start a "sales conversation"

Know how to communicate your value in a way that resonates with your potential customers

Avoid common mistakes that result in silence and tumbleweeds

Learn how to ask for the business without wobbling at the knees
And all of this without being salesy, pushy, slimy, or requiring a personality transplant. It will be fun, engaging and you'll get to practise with others in a safe environment
It's definitely NOT for those who:
Have had formal sales training or had sales roles for +3 years

Are ONLY selling online. But if you need to learn to build partnerships (face-to-face) so you can sell online, then definitely come along

Want to learn fast manipulative techniques to close deals just so you can hit your target
What's different about this workshop?
It's designed for purpose driven entrepreneurs and freelancers, who don't just want to make profit, you want to make a difference

You will learn a mindful approach to selling, calm, stressfree, with your soul intact

Your workshop leader is an introvert, recovered social awkwardite, who thrived in corporate sales by being the quietest person in the room
---
Go on, reserve your seat, below.
Come and learn a mindful approach to selling, so you can sell without the stress, grow your business and do what you love.
Bit of blah blah about me. I've been featured in:

---
I promise you it will be the best £40 you'll ever invest in your business!
Why? This isn't just a job for me. It's my passion and purpose. My mission is to help as many people as possible succeed at doing what they love. Because I honestly believe the world will be a better place, a little more loving place, if more people followed their passion. And we all know we could use a lil more love.
One more thing
I run this workshop in partnership for the British Library as I've been selected as a delivery partner. So don't worry, I'm not some double-glazing sales gal off the street
Your takeaways:
• Learn how to sell without being pushy or salesy
• Communicate your value in a way that resonates with buyers
• Avoid the biggest mistakes that crush sales
• How to close without crumbling
• Practise your new skills with role-playing and you'll get plenty of homework!
---
What people have said about Anis' workshops:
"I was nervous about selling, but Anis' workshop changed that for me - I now feel confident and clear about it."
"Inspiring approach that has helped us get into some conversations with new prospects."
"I've attended a few sales trainings. This is the best by far. "

"Mindful and calm approach suited my personality."
"I won new business after your workshop."
You will leave this fun and engaging session seeing selling in a completely different light, filled with hope and inspiration to grow your sales by being you.
Seats are limited! Grab your seat, now.