Event Information
Location
Pathology Museum (3rd Floor Robin Brook Centre)
St Bartholomews Hospital
West Smithfield Site
London
EC1A 7BE
United Kingdom
Description
TV shows and movies tell us to fear rampaging criminal psychopaths, websites offer online quizzes to tell if your new boyfriend or girlfriend is a remorseless sociopath, and self-help books warn us to beware of "snakes in suits" at work. What are the truths behind the popular image of the remorseless, cold-blooded psychopath – and why do we sometimes find them so attractive? This talk will look at the history of the concept of psychopathy the differences between public perception / media portrayals and the reality, and why British psychopaths are more polite than American psychopaths. We'll travel in time from the skull of John Bellingham to the use of MRI scans in murder trials, we'll introduce the listener to the hidden psychopaths in the coffee shop and in the workplace, and leave everyone in the audience shuddering, wondering about the person sitting next to them...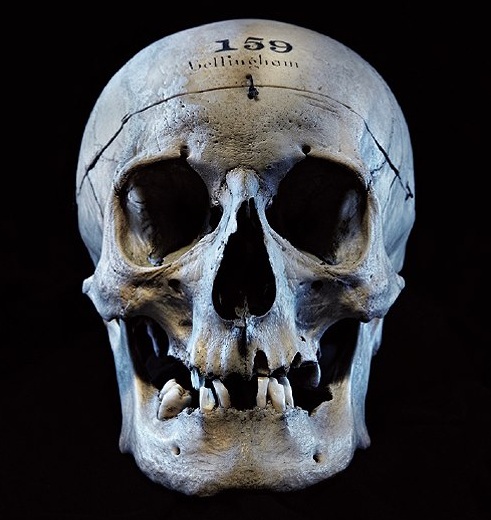 Wendy Morgan is a Forensic psychologist who started her career working with high risk prisoners. Over the last 20 years she has worked with a range of legal and criminal justice organisations. She currently works for London Metropolitan University where she trains practitioners in risk management, assessment, and organisational interventions. While her current contact with psychopaths is greatly reduced, she does have a wealth of clinical experience upon which to draw.
Joanna Pashdag is a Clinical and Forensic psychologist whose work in the USA and the UK has encompassed staffing the admissions unit of a secure forensic hospital and conducting violent offender risk assessments in several states and Washington, DC. Her current areas of interest include trauma, sexual paraphilias, and the study of psychopaths in the workplace. She also works at London Metropolitan University.
Date and Time
Location
Pathology Museum (3rd Floor Robin Brook Centre)
St Bartholomews Hospital
West Smithfield Site
London
EC1A 7BE
United Kingdom