Description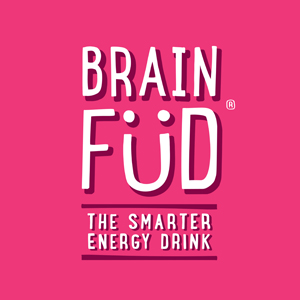 Philip Udeh, founder and creator of Brain Füd- The Smarter Energy Drink, presents a workshop on entrepreneurship! He will share his knowledge and experience of taking a product from kitchen to fruition. Having just launched his range of healthy energy drinks nationwide, he talks through his start up journey, and answers all your questions on how to take your idea and make it happen.
After leaving LSE with a strong desire to make a difference, Philip Udeh spent a year embarking on charity placements (much to the bemusement of his Nigerian parents!) After working with CAFOD (the Catholic NGO) and the Race Equality Council in Lewisham, he set up his own social enterprise delivering heritage and community projects. For years Philip had struggled with chronic fatigue due to hereditary blood disorder, Sickle Cell. Two years ago he realised that there must be a smarter alternative to drinking sugary energy drinks when he needed a lift. The idea for Brain Füd- The Smarter Energy Drink was born!
---
This event is part of the Start & Grow series of enterprise events at London South Bank University.
This event is free to attend and everyone is welcome.
This event counts towards a Certificate in Enterprise.*
---
FAQs
What is a Start & Grow event?
Successful entrepreneurs from across the UK share their experiences and top tips for success in our Start & Evolve events, inspiring you to take the next step in your business journey.
*What is the Certificate in Enterprise?
LSBU students and alumni can obtain a Certificate in Enterprise by taking part in six Student Enterprise activities throughout the academic year. Please ensure that you sign in on the registration sheet when you arrive and at the end of the session, get a stamp on your Loyalty Card to help you to keep track of the events you've attended.
How do I get a Loyalty Card?
You can collect one of these at the registration desk at each event
What support is available to students who wish to start a business at LSBU?
We offer exciting workshops, start-up programmes led by inspirational speakers and competitions to help you to get your business off to the best possible start, and keep it going.
For more information see our Student Enterprise page
I am not a Student or Alumni of LSBU. Can I still attend the event?
Yes, our events are open to members of the public. All we ask is that you come with the willingness to learn something new and an entrepreneurial mind-set.
What are my transport options getting to the event?
By train and tube – Southwark and Elephant & Castle stations are a 5 minute walk from LSBU's campus. We do not offer parking. See a map of LSBU's campus.
Do I have to bring a printed ticket to the event?
No – please turn up at the room and address specified on the events page and give your name to the staff member at the registration desk
Where can I contact the organiser with any questions?
Contact us by clicking on the 'contact the organiser' button on the right of the page or email studententerprise@lsbu.ac.uk