Description
Do you wish you had a knack for spotting and seizing opportunities?
Would you like to know more about climbing or developing your career without necessarily following a set path or trajectory?

Join JCI Cambridge as we hear from Jason Mellad, scientist entrepreneur, in his talk "How to start something amazing". Jason will cover his personal journey from academia to the biotechnology industry, and the boardroom. He will focus on the importance of spotting and seizing opportunities, collaborative work, and paying it forward to help the next generation of entrepreneurs.
If you are just starting out in your career this will be a great opportunity to find out more about how to achieve success while diversifying your skillset; for those already established in their careers this is an opportunity to learn more about taking the next step, which may not always be the most obvious one to further success.

About the Workshop
Speaker: Jason Mellad

Date/Time: Thursday 11-Apr-2017 at 18:30
Venue: Eversheds, Kett House, Station Road, Cambridge, CB1 2JY
Networking on arrival over snacks and refreshments (wine, juice and more)
Parking available on site
Speaker – Jason Mellad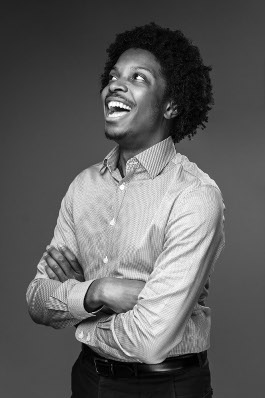 Jason is a scientist entrepreneur passionate about translating innovative technologies into more effective therapies and better patient outcomes. As CEO of Start Codon, he aims to identify healthcare startups with the most groundbreaking technologies, then seed fund and mentor them to help drive their success.
Previously, he was CEO of Cambridge Epigenetix which has developed a proprietary epigenetic biomarker discovery platform for the development of new diagnostic assays and the identification of novel drug targets. While at Cambridge Epigenetix, Jason transformed the research tools company into a leading liquid biopsy player and led two successful fundraises (Series B and C) for a total of $51m.

Jason was awarded a Marshall Scholarship to obtain his PhD in Medicine from the University of Cambridge with a focus on the molecular mechanisms regulating vascular remodeling within coronary artery bypass grafts. He has a BSc (Summa Cum Laude) in Molecular Biology and Chemistry from Tulane University.
Connect with Jason Mellad: @StartCodon (Instagram and twitter)
Schedule


6:30 pm Networking/Meet a member over snacks and refreshments

7:00 pm Talk: How to start something amazing

9:00 pm Pub