Description
If you are passionate about food, working hard and talking to people then starting a food business could be a great opportunity.
There are many types of food businesses. What is the best business model for you and how do you start to create your food niche?
We have brought together established Dorset food businesses, Dorset Food & Drink and Bournemouth and Poole Council to talk you through everything you need to know about starting a successful food business:
Food for Thought Cookery School with Louise Jones. Louise will be sharing her startup story, growing her business and lessons learned so far. Louise is the founder of an award winning cookery school based in Westbourne, specialising in healthy chocolates and sweet treats.

Dorset Food & Drink with Katharine Wright. Dorset Food & Drink is the membership organisation for food and drink businesses based in Dorset which produce, serve and sell great local products, as well as those which celebrate their connection to this beautiful county. Katherine will be explaining the benefit and support available through this community interest company.

Lisa North, Environmental Health Officer from Bournemouth and Poole Council. Lisa will be talking about all the Health and Safety aspects of setting up a food business: registering as a food business; hygiene certificates, food allergies etc

The Ice Chef with Lindsay Lyall-Williams. Lindsay set up a rolled ice-cream business and does catering and events including festivals. Lindsay will be talking about her startup story and lessons learned so far with her succussful ice cream startup.
There will be plenty of time for Q&A for each participant as well as time to meet and network with other startup food businesses.
Come and start your food startup journey!
---
Outset is a uniquely versatile programme that helps people start up and supports them through the first year in Bournemouth, Christchurch and Poole. At Outset, we know how inspiring the idea of working for yourself can be, but also that managing your own business can sometimes be daunting – that's why we're here! We've helped over 5000 people just like you to make their dreams come true, by giving them the confidence, knowledge and skills to create thriving businesses. So why not join our flexible, and totally free programme – we can help you every step of the way, from developing the first stages of your idea through to planning and launching your business and beyond.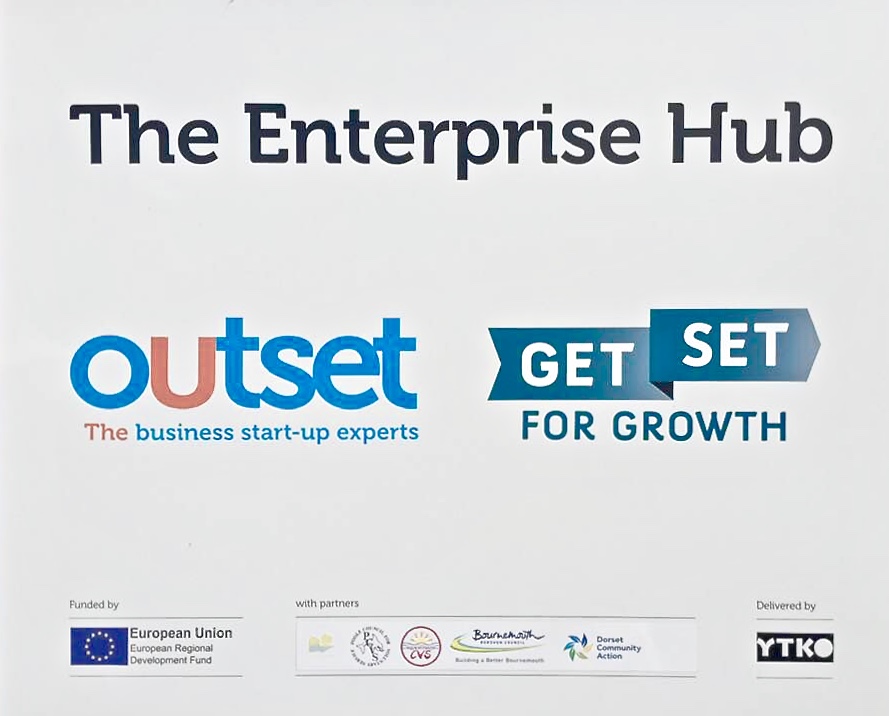 ---
DORSET BUSINESS GROWTH PROGRAMME
The Dorset Business Growth Partnership is designed to help any Dorset county-based SME become more competitive. Dedicated strands of activity will include pre-start and start-up support, improving companies' digital capabilities, management and leadership skills and scope for internationalisation. Access to finance will be delivered through grants and loans alongside advice, mentoring, training and events.
The three-year SME Competitiveness programme to be run until March 2020, funded by the European Regional Development Fund, is led by WSX Enterprise and the Dorset Growth Hub with a range of support partners.
The main consortium partners are as follows:
WSX (Lead partner)
The Arts Development Company
Dormen
Silicon South
YTKO (incl. Outset & GetSet for Growth)
The Partnership includes the following Local Authorities: North Dorset, Christchurch and East Dorset, Weymouth & Portland, West Dorset, Bournemouth Borough Council (Accountable Body), Borough of Poole, and Dorset County Council.
The beneficiaries of the project are SMEs in the Dorset LEP geographical area from eligible ERDF sectors. The delivery plan has been developed in close consultation with all partners, links to and supports the Dorset LEP ESIF strategy and also addresses the issues identified by the Dorset business community as part of the Dorset LEP ESIF consultation process.