Learn more about social enterprises and how the Business &IP Centre Glasgow resources can support start-ups.
About this event
Want to know how to start your own social enterprise? This workshop will explain the social enterprise business model and how to make best use of free resources at Business & IP Centre Glasgow to support social enterprise start-ups, from researching business ideas and factsheets to market research and funding.
Resources covered include:
COBRA – An easy to use and clearly written database providing hundreds of small business idea guides as well as practical how-to factsheets. The guides cover everything from understanding legal structures to writing a business plan.
Fame – Provides financial and company information allowing you to research competitors and potential partners as well as create customised marketing and sales lists.
IBIS World – Comprehensive collection of Industry market research and risk ratings. Covers supply chain, key success factors and barriers to entry. Also includes UK COVID-19 and Brexit Impact statements.
Funds Online – Database giving details of potential funds based on options such as type of organisation, location and beneficiaries.
This workshop will guide you through these resources and will also cover where to find external support for help with areas such as development, finance, learning, policy and networking.
The workshop will be held at BIPC Glasgow at The Mitchell Library.
The workshop will be delivered in line with the Scottish Government's Covid-19 Strategic Framework. The Guidance currently stipulates
'it will continue to be the law, subject to exceptions, that face coverings must be worn in indoor public places and on public transport'.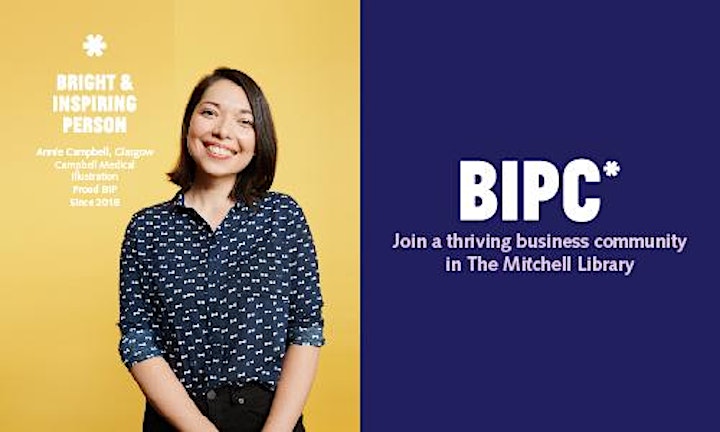 Organiser of How to start your own social enterprise