Actions and Detail Panel
How to Style your Personal Brand
Wed 19 April 2017, 18:00 – 21:30 BST
Description
Your first impression is created by how you look, dress and style yourself. So what does this mean for your personal brand? You can express yourself in many different ways, and by approaching this strategically, you can influence how people perceive and behave towards you.
But how do you develop a distinct style? You may ask yourself "Where do I start?", "Do I need to invest in a completely new wardrobe?" or "I'd love the help of a stylist but that's only for celebrities".
Worry not! Whether you'd simply like to reevaluate and update your style, invest in a new career, or consider reinventing yourself for a new chapter in your life, this event will help you have a better understanding of how you present yourself. It will enable you to achieve your personal and professional goals whist expressing your personality with joy, confidence and self-awareness.
For a preview of what to expect, watch our EVENT VIDEO here
(Video credits go to the lovely Emma Shoesmith whose work you can admire on her website, insta and facebook).
WHAT
In our 3-hour workshop we will focus on your style, build a strategic foundation, then apply these principles by highlighting your personality with a wardrobe that unlocks your full potential. The evening will give you creative tools and inspiration to develop your personal style that lets you shine in the best light.
YOU WILL LEARN
- The key elements of a brand
- How to apply brand strategy principles to a personal brand
- How to express your personality, suitable to your personal style and situation
- How to style yourself to express yourself in your unique way, starting from what you've already got
- How to express your brand and bring it to life with your personal style
SCHEDULE
6:00 Registration
6:30 Introduction
6:40 - 9:00 Brand development & creative styling
9:00 - 9:15 Wrap up
9:30 End
VENUE
The workshop will be hosted at the Dead Dolls House in Islington. Light refreshments including a selection of pastries, tea and volcano coffee, homemade sandwiches and crisps will be served and are included in the price.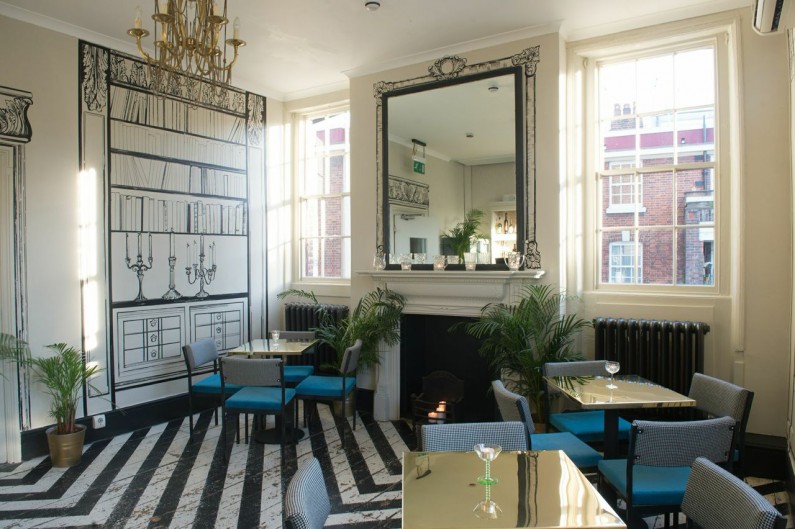 PLEASE NOTE
Due to limited seating there will be no refunds one week prior to the event. If you are unable to attend, you may send a substitute at no extra cost, provided that you notify us of the change at least 5 working days prior to the event.