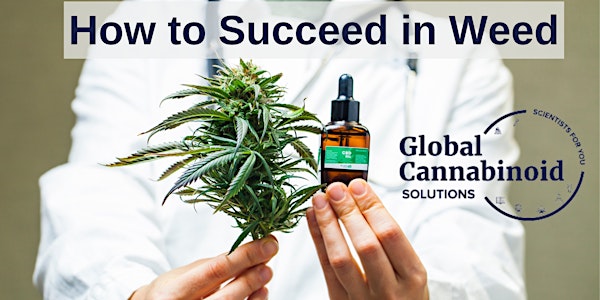 How to Succeed in Weed: An Introduction to 21st Century Cannabis Enterprise
Lessons from experience to help you succeed in the cannabis industry with Chris Tasker
About this event
As Yoda said: "You must unlearn what you have learned."
Don't rely on the media to provide the facts behind the safety and uses of cannabis, learn from the Jedi of cannabis science himself, Chris Tasker, in this 60-minute, webinar.
This session will equip the cannabis entrepreneurs, investors, and medical professionals of today with essential knowledge about how to operate safely and legally in the cannabis industry, and help promote a wider understanding of the medical potential of one of Earth's most useful plants.
You want to succeed in cannabis but don't know where to start, or
You see the potential in the astonishing growth in the sector and want to know more, or
You are confused by cannabis misinformation, or
Are seeking new ways to differentiate your company.
Then this webinar is for you!
Get direct access to one of the leading global scientific experts in the medical use of cannabis:
Providing the science you need to succeed
Growing the next generation of cannabis science advocates
Preparing you for your cannabis journey
A chance to put forward your questions to a leading global expert.
Register now to secure your free place!