About this Event
Ever thought about investing in property but don't know where to start?
Both my husband Andrew and I have been property investors for over 15 years. We have seen the highs and lows of the property market and know how, where and when to invest. Most importantly, we know WHAT NOT TO DO!
Some people ask us when is a good time to invest? Our answer is - there is never a better time to invest than RIGHT NOW! Property values go up and down but over the long term, they always go up over time.
On this Private Property Investing Webinar we will explore:
Where to invest – location, location, location
What budgets you need
Airbnb options, lettings, etc.
What type of finance options are available
If you have no money, what to do
Who you need to have on your team
How to find the right deals
Who to collaborate with
How to negotiate to get the best price
Investing for the long or short term
Market changes and what to do
Starting a company or doing it as a sole trader
What support is available with different organisations
Contracts, builders, tenancy agreements, legal
Investing in shared ownerships or part ownerships
And so much more...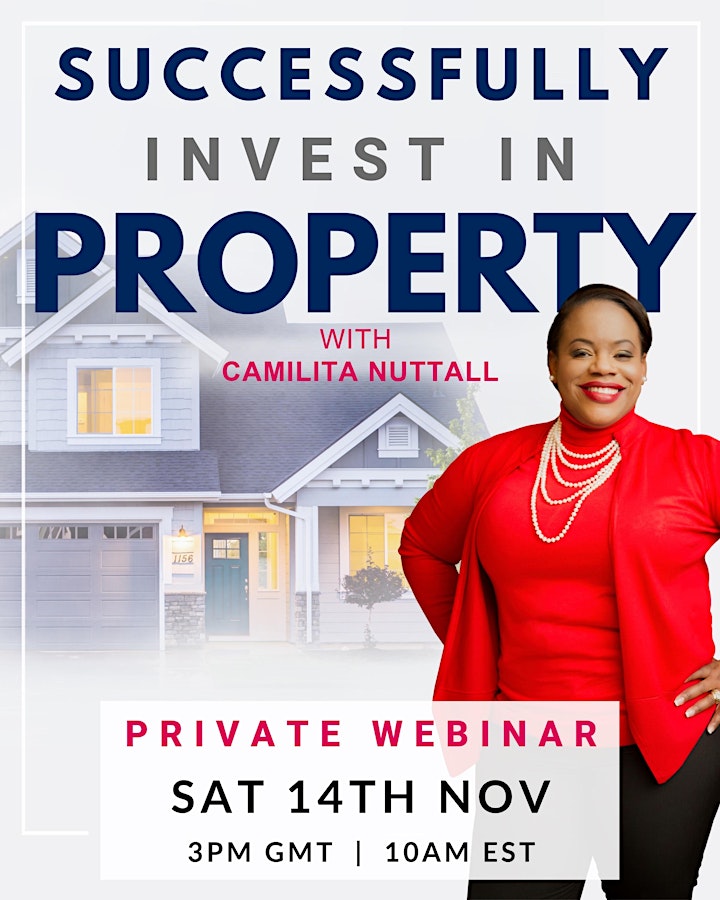 Property investing is what it is...INVESTING so you must be prepared to be ALL in for the long or short term.
We have $Millions of dollars net worth in property and have both lost money and saved money, so we want to show you HOW to do it right and how to be successful in your property investments!!
Register NOW and join us for a PRIVATE WEBINAR to learn HOW to Successfully Invest in Property! HURRY Limited spots available
PLUS – We will be taking your property questions LIVE on the webinar.
Don't delay…. Reserve your spot now.
> > HURRY only limited spots available so BOOK NOW!
P.S. Once you book, you will be sent a private link to join the webinar.