How to Successfully Work from Home: Whilst Staying Productive And Healthy
Event Information
Location
Online webinar, Via Zoom
A link will be sent to join
Description
Before the current situation of Coronavirus, the number of people working from home was rising. Now we are being encouraged to work from home whenever possible and post-Coronavirus, we'll be in a new world where working from home (WFH) is becoming more accepted and expected. Now is the time to hone those WFH skills!
WFH has its perks but with greater distractions and temptations, a reduction in movement and a lack of physical differentiation between work Vs non-work, it is easy to fall into bad habits.


Workshop Outline
This is a online interactive workshop is for SMEs who are struggling with the new added pressure of Working From Home. This session will cover:
Boosting your productivity whilst working from home

How to structure your working day, and maintaining a work Vs non-work balance

How to create the right environment for success

Staying healthy, mentally and physically (so you can perform at your best)
What will you gain by joining this online workshop?

Understand the key challenges to working from home and gain practical solutions on how to overcome them.
Learn how to successfully work from home whilst staying productive and healthy.
Learn practical tips.
You will have the chance to have your questions answered.
So join us if you are an SME who is currently struggling with this changing environment.


---
---
Workshop Presenter: Alice Dartnell
Alice Dartnell is a Life and Success Coach who specialises in goal planning, how to cultivate a 'success mindset', time management/ productivity, forming positive habits and finding your confidence.
Alice coaches and teaches practical advice, which also includes the basics of neuroscience, as she believes that when you understand your brain and how it works, you're more likely to make transformations and achieve success.

Alice takes a holistic approach to her workshop topics, avoiding PowerPoint and using coaching skills instead to help you get the most from them.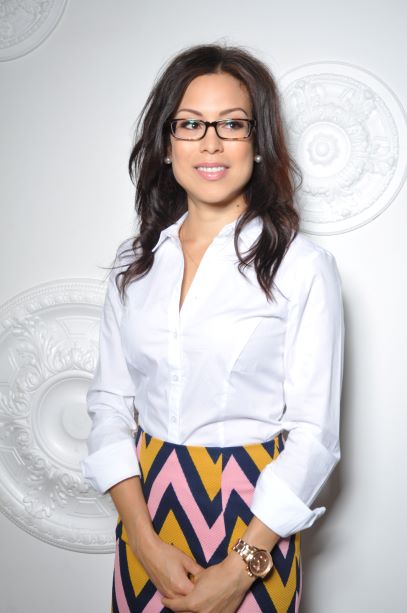 Follow Alice on social media:
LinkedIn
Twitter
Instagram
---
FAQs
Can I attend this event if I am not a Building Legacies Member?
Yes, if you are an SME registered business and have a London trading address, complete the registration form and once we have received your order, we will contact you to finalise the registration process.
How many people from my team can attend the event?
2 maximum
Do you record your events?
'Yes we do, as part of our marketing strategy, we regularly record and take photos during our events to use on our website, email newsletters, social media and other promotional materials. We reserve the rights to upload to our website and share with others.
Is there a cancellation charge?
No, however as we cover the full cost of running the event, we would appreciate 24 hours' notice or that you cancel your ticket 24 hours before the event, which will allow another business on our waiting list to take the space or for us to reduce our costs.
Date and time
Location
Online webinar, Via Zoom
A link will be sent to join
Organiser of How to Successfully Work from Home: Whilst Staying Productive And Healthy
Building Legacies is a fully funded enterprise growth and procurement support programme which provides tailored solutions for London-based SMMEs seeking competitive business advantage.
The programme, a partnership of private and public sector organisations, is a flagship local business growth and procurement support project of the East London Business Place (ELBP) and Newham College of Further Education's Centre for Innovation & Partnerships (CIPs).
Part-funded by the European Regional Development Fund (ERDF), the purpose of this initiative is to deliver a sustained support programme tackling gaps in SMEs' growth, innovation, contract-readiness and knowledge of procurement and supply-chain requirements.