Description

Award winning Business Coach Ellis Bardsley and the UK's leading Bank, HSBC, have worked with leading Social Media and Video Production experts to build a workshop filled with easy, fast learning on

how to

quickly grow your sales, cash and profits through simple, powerful ideas...that will work

immediately

!
Keep in mind that:

Marketing is the secret to generating growth, more customers, sales, cash-flow and profit! At the event we will show you HOW TO create a Targeted Marketing Plan that will get you results!

Marketing should be an investment, not an expense, so why isn't it for loads of businesses? Come and learn from Ellis how to make your marketing work!
Converting enquiries and leads is all about SALES! Join us and learn HOW TO increase your conversion! By the way we are ALL in Sales, so come and work with Ellis to find out how you can be the best sales person you know!

Avalanche Enterprise Ltd is one of the UK's fastest growing marketing companies and it's local!

Avalanche's focus on targeted and trigger marketing for and with their diverse portfolio of clients has enabled them to create products and results that speak for themselves.

Josh Bardsley, Managing Partner of Avalanche is a globally recognised young entrepreneur and investor. As well as running Avalanche and its divisions in the UK and overseas, he runs a multi-million pound property portfolio.

At our event Josh will be covering why a business's success is always a direct reflection of their ability to gain results from marketing, focusing on HOW TO make Social Media work for you!


Increase the value of your business 10X


Develop a fortress around your brand!
Access and use some of the latest marketing technologies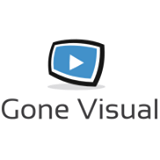 Increasingly business owners are using video to bring their products and services to life! If you aren't you should be!!!

Sam Bardsley, young entrepreneur and owner of Gone Visual, a local marketing Video Production company will be with us to demonstrate HOW TO market your business easily, quickly and inexpensively through powerful and effective videos. You will find out:


Why using video in your business is crucial in 2016!


How video can support other marketing activities!


Why great, effective video isn't expensive!
8.30 - Arrival, Refreshments and Networking
9.00 - Ryan Star, Area Manager, Small Business division - Introduction
9.15 - Ellis - ActionCOACH - 'How to Supercharge your Business...fast!'
11.00 - Josh - Avalanche Marketing - 'How to make Social Media work for you!'
11.30 - Sam - GoneVisual - 'How to get easy, quick, inexpensive video in to your marketing!'
12.00 - Ryan - HSBC - close
12.30 - Networking
13.00 - Event Concludes


WHATS INCLUDED:

- The very best Business Education!
- A FREE business review with Ellis Bardsley (limited slots available)!
- Networking with like minded business people!
- A FREE delegate workbook!
- Coffee and light refreshments!