How to Support Autistic Customers for Retail Staff Webinar - Part 8 of the Understanding Autism Series, Autism Understanding Scotland
About this event
Join the AUScot Team to discuss some dos and don'ts to support autistic customers, and some small steps you can take to ensure they have a good experience using your services. We will also have some time for a Q&A with attendees.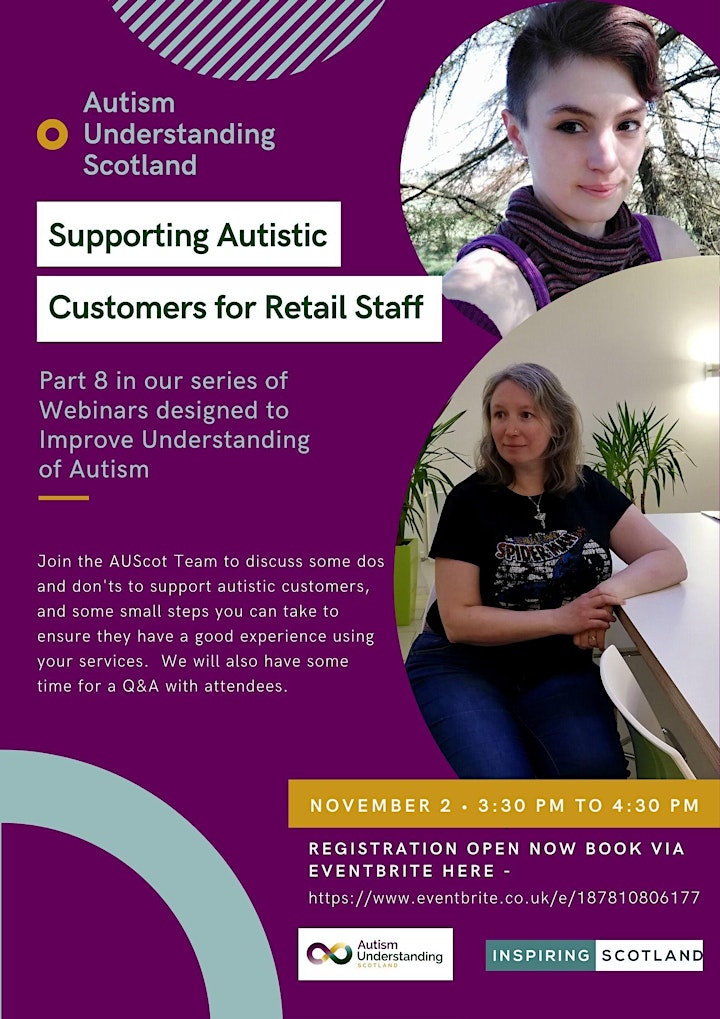 Organiser of How to Support Autistic Customers for Retail Staff Webinar
The Autism Understanding Scotland's primary goal is to provide good quality information about autism. We do this in a variety of ways; 1:1 support for local families and individuals, training, webinars which are open to anyone anywhere, our online Information Hub, consulting, hosting Autistic Pride and Autism Acceptance campaigns and more.