How To Survive Menopause Without Losing Your Mind

Saturday, 21 January 2017 from 09:30 to 16:00 (GMT)
Event Details
The UK's Only Step-by-Step Programme That Will Make Sense of The Menopause and Transform Your Life.
You will get the WHAT, WHERE and WHY of MENOPAUSE and of course, the SOLUTIONS and the CHOICES.
If you are affected by at least three of the following, then this Event is for YOU!
Are YOU At the end of your tether? Getting Angry for no reason?
Are YOU Desperate for Answers?
Do you find yourself Crying? Being Emotional? Don't understand why?  
Don't Know Who to Talk To?
Is your own relationship Cracking Up?
PMT/PMS happening too often?
I'm probably a lot like you: I suffered bad symptoms for years… And Now You don't have to because I am going to share my knowledge with you... 
Do you even know that you are going through Menopause? Age 45 – 55?
This is for YOU! END THIS CYCLE of CRAZY HORMONES, NOW!
Perhaps, like me, you had no idea that crazy hormones could cause so many problems
Perhaps, like me, you didn't know being Emotional and Aggressive was so common
Perhaps, like me, you were offered HRT  but were too AFRAID. Get the Facts!
Let me share what I know.
For me, I realised I had to find out everything and understand it from a Physical, Emotional and Practical point of view. All this, to save my sanity and my marriage! This will work for you, too.
The biggest driving force for me is
 NOBODY'S TELLING WOMEN WHAT THEY NEED TO KNOW!
Where is it: Stanhill Court Hotel in Surrey www.stanhillcourthotel.co.uk A beautiful country house hotel in 35 acres of peaceful grounds. Weather permitting, we can take a Lunchtime walk.
Timetable:   
Registration and Networking: 09:30 (Tea/Coffee/Biscuits). Lunch Included
            Day Ends: 16:00 – stay for a chat and more networking, don't forget your Goody Bag
Kathryn will be joined by:
Kathryn Colas of SimplyHormones. I tell my own heartbreaking story.

Vicky O'Farrell of Motivational Voice – telling her own story about Menopause. Vicky is so passionate about the subject she has joined SimplyHormones as one of our Trainers.  

Nicki Williams from Happy Hormones for Life. Nicki specialises in balancing hormones with NUTRITION. I met Nicki a few years ago and we've always wanted to work together.

Who is this for?
If you are aged 45 – 55+, feeling that you're getting a raw deal from life and don't know why you are Confused, Distressed, Can't Cope, Can't Speak, Gone off Sex, then this is for YOU
You may be self-employed and a trainer, therapist
A Business Owner who doesn't understand why you're feeling this way, OR

You have friends that fit this picture and you want to bring them along, too

You may have a full on JOB with a large employer and feel ALONE, nobody to talk to but you are so STRESSED OUT you don't know where to turn or what the cause is. 
Are you a Manager? Can't deal with your own problems never mind those of your staff
You may be in HR or Occupational Health and can see this is happening in your workplace but want to know MORE
You will take home with you:
Clarity and Understanding of what is Menopause 
Choices – what you can do about wretched symptoms 
A Personal Action Plan already started for you to continue 
A Menopause Diary – symptoms and how often they bother you 
A GOODY BAG! A lovely cotton re-usable bag (good to use as a shoe bag), containing:

Cosmetics
Specialist Menopause products and Vouchers for

Hot Flushes
Sexual Health
Underwear 
Hotel Voucher - Discounted Overnight Stay in a 4-Poster Room
And more
Agenda
09:30 – 10:00 Registration and Networking with Tea, Coffee and biscuits
10:-00 - 10:30 Introduction by Kathryn Colas and Vicki O'Farrell who will tell their own  personal stories and discuss the rest of the morning's activities.
What brought you here today?
What do you want to get out of it?
Start using your Personal Action Plan (PAP) and Symptom Diary right now!
What's in your Goody Bag?
How many of you resonated with Kathryn's Story – she will also discuss HRT and other Therapies
Break into Groups to discuss this – your understanding of menopause, other people's experiences

Solutions tried, HRT? Herbal? Other?
Review discussions all together
Add your own chosen Solutions to your PAP and your Next Steps
Surgical Menopause – what is it? How would you cope? Solutions!
Relationships (break up of relationships) and Intimacy – Loss of Libido (sex drive). This is a BIG subject 
Kathryn will elaborate on her story and other stories plus you will hear Interviews with medical professionals and others
Break into Groups to discuss – awareness of this subject, how it affected you and what remedies have been tried

What success have you had with trying to overcome this?
Review discussion together and learn the steps to take
Add your own chosen Solutions to your Personal Action Plan (PAP) and include Next Steps
Recap of mornings activities

12:30 – LUNCH – Walk in the grounds, weather permitting
13:15 – Introduction to 2nd half of the day which will be about Weight Gain at Menopause and what you can do about it. Introduction to Nicki Williams of  Happy Hormones for Life who will tell her story, discuss her work and give practical advice on maintaining good weight as a Lifestyle Choice.
13:25 – Nicki Williams – Happy Hormones for Life – How to Balance your Hormones After 40. A solution to lasting weight loss, boundless energy, balanced moods and a clear head

Break into groups to discuss – your understanding about hromone imbalance - What have you learned?
Review discussions all together
Add your chosen Solutions to your Personal Action Plan (PAP) and your Next Steps
What happens at Work? Kathryn and Vicki will tell you what's been happening in the world of work – "If you can't do your job, there are plenty others who can" – sound familiar? Brief outline of the SimplyHormones training programmes that are now in place, our 15 trainers based around the country and the raison d'etre behind Workplace Training. 
Break into groups and discuss -   
What's happened to you at work?
How do manager's deal with menopause?
Are you a manager, has this affected your decision making?
If you have your own business, how has menopause affected you?
In the workplace, how do you want managers to speak to you?

It's embarrassing – how do we make it less so?
Your Life, Your Career, Your Health – Q and A
Recap – Have we covered everything? 
16:00 – Closing by Kathryn Colas
16:15 – Coffee, Tea and a chance network and chat
VIP Private Group Session with Kathryn, Vicki and Nicki
When & Where

Tel - 01825 582010
StanHill Court Hotel
Stan Hill
RH6 0EP Charlwood
United Kingdom


Saturday, 21 January 2017 from 09:30 to 16:00 (GMT)
Add to my calendar
Organiser
Kathryn Colas of Simply Hormones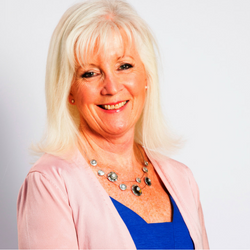 Kathryn Colas is the go-to expert when it comes to menopause. She set up www.simplyhormones.com  as a result of her own distressful experiences; resigning from her job as she felt she couldn't cope.  "Menopause has been described to me as Emotional Bankruptcy" and I have to agree. If only I knew then what I know now."
Kathryn now shares that information through public speaking and workshops; creating solutions to train key people to understand the minefield that is menopause. She says "Let's make sense of menopause"  Kathryn has appeared on national  BBC Breakfast TV, ITV This Morning, Sky TV Real Lives and speaks regularly on BBC radio across the length and breadth of the UK. Her own heartbreaking story of her journey through menopause has appeared in numbers Women's magazines and the National Press.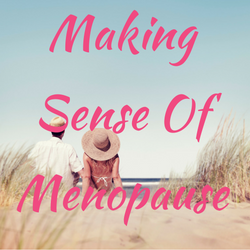 How To Survive Menopause Without Losing Your Mind