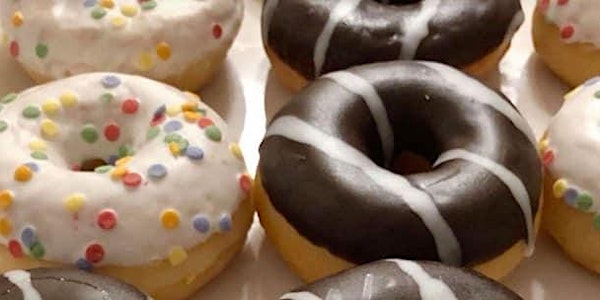 How To Tackle Emotional Eating (recording available)
A talk about emotional eating to help you understand and improve your relationship with food and feel more in control of your eating.
About this event
~ Do you regularly overeat or binge eat?
~ Would you describe yourself as an emotional eater or 'comfort' eater?
~ Are you a secret eater, or do you overeat when alone?
~ Do you think about food a lot?
~ Do you self-sabotage when trying to follow a diet?
~ Do you tend to eat mindlessly and on 'autopilot'?
Emotional eating is about eating for reasons other than physical hunger, and many people say they're 'comfort eaters'. My talk 'How To Tackle Emotional Eating' will help you to think about your own eating behaviours and mindset when it comes to eating. It will give you an opportunity to explore your own particular eating triggers, to understand why you might use food as a coping mechanism, and help you to find strategies to feel more in charge of food.
In this online talk I cover some of the key aspects of emotional eating, how to recognise it and what to do about it. The talk will include some case studies, as well as exploring:-
~ Common causes and triggers of emotional eating
~ How childhood might positively or negatively impact a person's relationship with food
~ How eating can be influenced by how we deal with feelings
~ The role of unmet needs in emotional eating
~ The link between body image, self-worth, lifestyle and emotional eating.
The aim of the talk is to help individuals identify which particular factors might be driving their own emotional eating, and give them some tools to start tackling it. The interrelationship between eating habits, mindset, lifestyle management, our history, our self-concept and personality will be explored, as it's important to consider the 'whole picture' when it comes to understanding eating behaviour.
The talk is useful for anyone wanting to improve their relationship with food, to feel more in charge of their eating, to break cycles of yo-yo dieting and to set up and maintain long-term healthy eating habits.
Includes a detailed handout (Powerpoint slides) and there is time at the end for discussion/Q&As (optional participation).
PLEASE NOTE: If you can't make the date or you prefer to watch in your own time, you can still purchase a ticket and then request for the session recording to be sent to you, along with the handout by emailing me: info@mindfuleating.org.uk