Free online 45-minute session on HOW TO understand the funding and finance options available to heritage projects - led by funder, the AHF.
About this event
HOW TO: Understand Funding and Finance Options
with the Architectural Heritage Fund
This 45-minute session (inc. 15-minutes for Q&A) is led by built heritage funder, the Architectural Heritage Fund.
The AHF will be:
Explaining the typical options available for heritage projects, to help determine what may be right for your project and group
Demystifying loans
Explaining the AHF's own support available for heritage projects
Providing links to sources of funding for you to explore in your own time
About HOW TO Training
London Historic Buildings Trust are launching their 2022/23 virtual training initiative: HOW TO. Over the next 12 months, LHBT, and guest speakers, will be delivering regular 45-minute sessions on topics key to developing sustainable, socially focused heritage projects.
Book now for HOW TO:
Research your Building
Ensure Good Governance
Understand Funding and Finance
Establish a Meanwhile Use
Future HOW TO topics include: need and demand, budgeting, maintenance, activities, procurement, and planning.
Come back to London Historic Buildings Trust Eventbrite page soon for more details on future HOW TO sessions.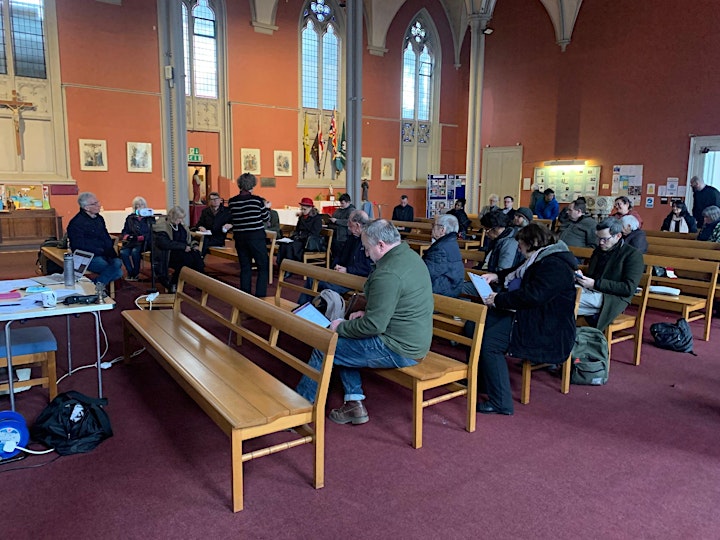 About the Speaker: Architectural Heritage Fund
The Architectural Heritage Fund (AHF) is a registered charity, working since 1976 to promote the conservation and sustainable re-use of historic buildings for the benefit of communities across the UK, particularly in economically disadvantaged areas.
The AHF exists to help communities find enterprising ways to revitalise the old buildings they love. We help them with advice, grants and loans. Our support acts as a catalyst for putting sustainable heritage at the heart of vibrant local economies. For over 40 years, we've been the leading social investor in creating new futures for historic buildings.
The AHF is unique in that we are able to offer support to local communities at every point in the life-cycle of a project – from start-up advice and grants for early development work and project planning, through to loans for acquisition and as working capital for project delivery. We are often the first point of contact for community groups seeking to rescue historic buildings 'at risk'.
We have a network of local officers based in each UK nation and the English regions who can offer advice and support to your group, whatever stage you are at. If we can't help, we'll signpost you to other organisations that may be able to.
Asha Karbhari
Asha is the Architectural Heritage Fund's Investment Manager, having recently joined the organisation in June 2018. She is part of the Investment Team and is responsible for attracting and delivering new investments to support the sustainable reuse of historic buildings across the UK to a broad range of charitable trusts, not-for-profit organisations, social enterprises, and community businesses.
Laura Williams
Laura joined the Architectural Heritage Fund in September 2019 as the Transforming Places Through Heritage Programme Officer for the South and East of England.
Laura has extensive experience in grant management and the heritage and charitable sector. Most recently she has been working with grant makers the Henry Smith Charity, Sussex Community Foundation, the Community Foundation for Surrey and the Heritage Lottery Fund advising applicants, assessing projects, producing guidance and evaluating impact.

This training has been made possible with Capacity Building funding from Historic England.