Description
How to use coaching skills to handle difficult conversations

Coaching is a valuable skill which leaders can use in their day to day work, in conversations with their colleagues, teams and volunteers.

This workshop will introduce you to coaching, and how to use it in leadership and management roles to handle difficult conversations - including how to prepare for the conversation, conduct it and how to reflect on it.

During the workshop participants will learn the theory, practice the skills and go away with some practical tools that they can use during their daily activities.

Agenda
What is coaching?
Coaching vs mentoring vs consulting?
What is coaching is all about?
Difficult conversation
Prepare for the difficult conversations
Self- audit
Understanding behaviours
During conversation
Questions & Answers

The workshop will feature group discussions, and practical exercises in smaller groups, and is suitable for anyone who manages staff or volunteers.
Trainer Bio: Zhanel Adilova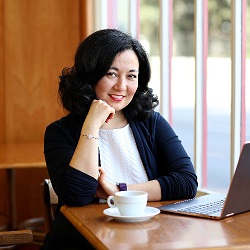 An international professional with over 15 years' experience working with multi-cultural teams in Egypt, Kazakhstan and UK, Zhanel knows first-hand the transformative effect that coaching can have on people and businesses, and is now working to help others on their journeys.
A Master Practitioner of NLP, member of the NLP society, and International Coaching Federation (ICF), MBA, Zhanel runs her own coaching and consulting business, empowering others on their transformational journey.

Arrival Information:
We ask that all attendees arrive 15 minutes before the workshop starts to allow for registration and ensure a timely start and the smooth running of the workshop. Please make yourself known at Reception upon arrival. Tea and coffee will be provided throughout the day, however lunch will not be provided.
Accessibility:
We want to make sure all of our workshops meet your needs, so if you have any questions about accessibility please email training.support@smallcharities.org.uk.
Booking:
You must be a member of Small Charities Coalition in order to attend this workshop. If you aren't already you can register for free here.

Waitlist:
If the places have all been filled please do add your details to the waitlist and we will let you know as soon as a place becomes available.

Cancellations and Refunds:
If you cancel your place at least 3 full working days before the event takes place then you are entitled to a full refund by request. Refunds for cancellations after this point are given at the discretion of Small Charities Coalition.
If you cannot make a workshop please advise us as soon as possible. Workshops normally have a waitlist and if you notify us early enough then there's a good chance another charity can attend in your place.