Our experts dive deep into every aspect of your CRM strategy giving you the tools you need to push your fintech to the next level of growth.
About this event
Turn your contacts into customers.
If you want to be at the forefront of your customers' minds – your customers must be at the forefront of yours
From start-up to scale-up, as your fintech grows you need to build a sophisticated strategy that allows you to strengthen communications, build customer relationships and improve operational inefficiencies.
Join our experts, Phil Ireland and Shameer Sachdev, discussing how you can build a high-performing CRM marketing strategy, regardless of whether you're dealing with 1K or 100,000K+ contacts. They will deep dive into every aspect of your CRM and give you the knowledge you need to push your fintech to the next level of growth, fast.
During our webinar we will cover everything you need to know to get started on your growth journey through CRM such as:
1 - Choosing the right platform
2 - Creating your strategy
3 - The 3 Pillars of CRM
4 - Creating effective winback and reactivation strategies
5 - Dealing with inactive databases
6 - Keeping users healthy and warm
7 - Best practices
Get to grips with your CRM marketing in just one session. Join us on the 14th October at 1pm to set the world of CRM to rights.
Meet The Speakers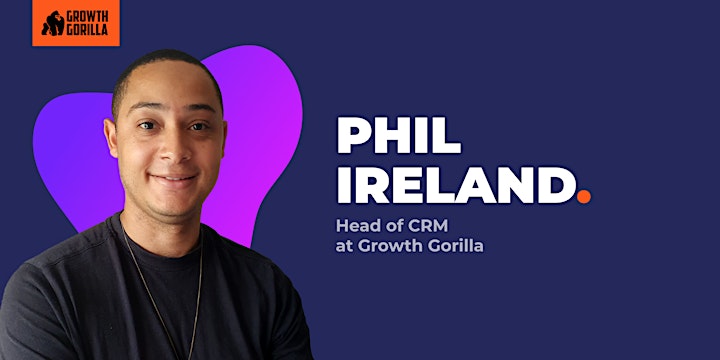 Phil Ireland
Dedicated to helping innovative brands catalyse growth, we welcomed Phil to the team in June 2021 as our highly motivated Head of CRM. His marketing experience spans B2B and B2C companies across a range of verticals, and he's now putting the insights he's gained over the years to excellent use servicing our fintech clients here at Growth Gorilla.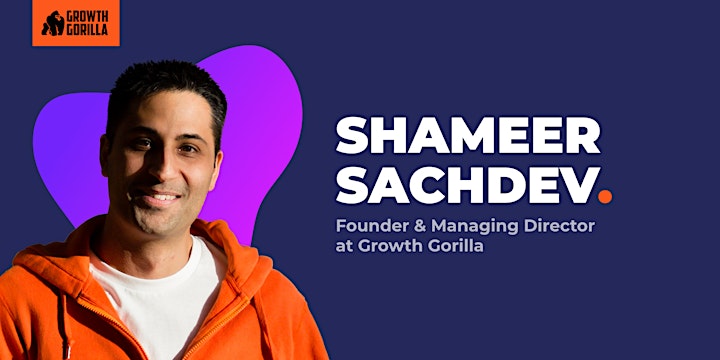 Shameer Sachdev
Originally launching his career in financial services, as an equity broker, Shameer has worked for big brands like Alexander David and Barclays Wealth. Then moving on to focus more on client acquisition and eventually become Marketing Director at a well known online trading platform provider.
While working with marketing agencies as a client, Shameer couldn't help but notice their flaws. Most marketing agencies simply didn't understand how things worked inside financial service companies.
Equipped with a background in financial services and technology Shameer struck out on his own — advising courageous fintechs on how to accelerate their growth.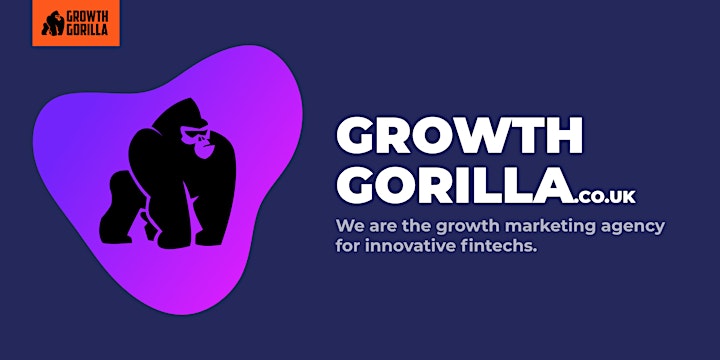 About Growth Gorilla
We take innovative fintechs to the next level with our extensive experience and indestructible growth marketing strategies. We create and execute kick ass marketing strategies, tailored to your unique challenges, all aiming towards one thing and one thing only - growth.
To help you grow your fintech, our team of senior marketing experts are always ready to deliver our promise, killer results you can be proud of.
Want to work with us? Drop us an email at hello@growthgorilla.co.uk