Multiple Dates
How To Use Instagram For Success Workshop (The Plant Base, Tunbridge Wells)
Description
Keen to know more about Instragam? Great! Our workshop is ideal for anyone interested in learning more about Instagram, growing your Instagram presence, becoming an influencer on Instagram + more whilst enjoying fresh, tasty, vegan treats made by The Plant Base.
Whether you are an small business owner or individual wanting to know more about Instagram, everyone is welcome. By knowing more about this picture-led social media channel your efforts and time can be spent growing your presence, building a community and enjoying every minute on it.

---
Testimonies...
"Kizzie will teach you in a professional manner where you are going wrong, and then teach you the adjustments you need to make. Such a good service, that I will certainly be having more sessions to cover different social media platforms!" - Andrew. S, Dec 2017
"I highly recommend Kizzie if your looking to understand or want to improve your social media profiles to get the best out of these platforms and improve your business or social experience" - Rob. T, Dec 2017
"Very insightful and helpful! Simplifying a complicated area down in to the key points. The small changes she suggests make a big difference to the engagement levels." - John. S, Nov 2017
________________________________________________________
The Workshop Setup

9.00am:
Arrival for fresh coffee of your choice from The Plant Base (Americano, Cappucino, Beetroot Latte + much more!). Come in the front entrance & show your ticket at the door. Network with others, introduce yourself, dind a seat & get ready for the session.
9.30am:
The workshop will be led by social media specialist, Kizzie Nicholson, founder of Social Fireworks, a social media hub in Tunbridge Wells, helping businesses to grow on social media. The morning will consist of how to use instagram personally and for business. via organic posts, videos & Instagram "stories". There will be an opportunity to live post on Instagram during the session - don't worry if you do not have Instagram! The morning will move into how to become an influencer on Instagram ( the dos & don'ts!). All including a case study from Instagram Influencer '
GreenGoddess_UK
' who documented her 5 stone weight loss in 10 months on Instagram during 2016; how the social media channel was used to grow & influence a community. A short break will be provided, where fresh snacks from The Plant Base will be available. All these are included within the price of your ticket.
12.00pm
The workshop will draw to a close and time will be allowed for questions and extra live posting activites.The event will be finished by 12.30pm.
N.B The Plant Base will not be open for lunch. It wil close at 12.30pm.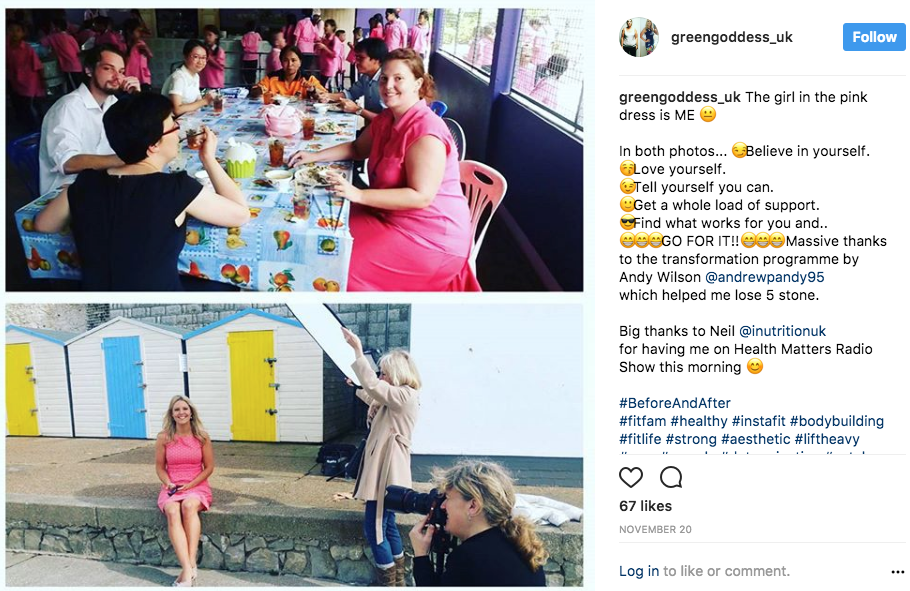 Photo Credit: @greengoddess_uk
---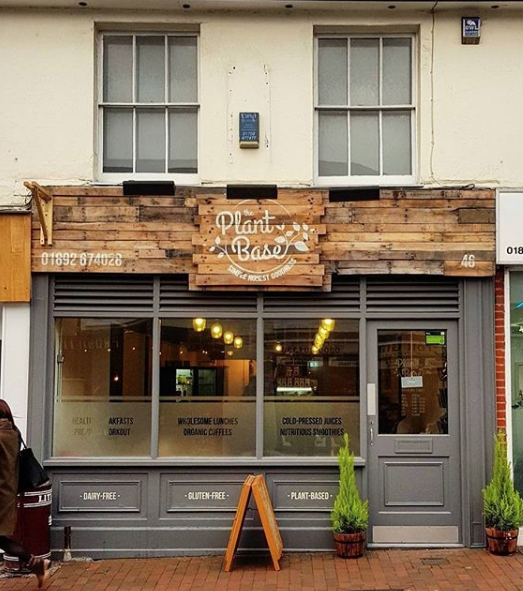 Photo Credit: @veganjesuspeckham via regram: @theplantbaseuk

The Venue: The Plant Base
Love good food? So does The Plant Base!
The Plant Base, featured in The Times of Tunbridge Wells newspaper for its excellent foods, is a plant based, whole food cafe in Tunbridge Wells. Serving fresh cold-pressed juice, gluten free options, breakfasts, lunches and takeaway snacks, this venue has become very popular since its opening in early 2017. Based on Camden Road, Tunbridge Wells, you can read more on the website here: https://www.theplantbase.co.uk
The workshop will be held in Tunbridge Well's popular vegan restuarant, The Plant Base. Home of the chia seed pudding breakfast, overnight oats, superslaw, beetroot latte, spirulina green smoothie + more! Closed to the public on Mondays, the venue will be exclusively open for this workshop. Based on the Camden Road, near the Angel Centre, parking is available at Victoria Place.
____________________________________
The Organiser: Social Fireworks
Love social media? So does our founder, Kizzie!
Kizzie Nicholson, founder of Social Fireworks, a social media content & training hub in Tunbridge Wells is keen to help businesses and individuals grow their presence on Instagram. Having worked in social media for 8years, spoken at several events, helped many clients to succeed on social media, Kizzie is now running this 1/2 day workshop for anyone who is interested to grow on Instagram. Find out more about Social Fireworks on www.socialfireworks.co.uk

Photo Credit: Claire. C, Kizzie Nicholson speaking on Social Media at Women Work, 2017, one of the seven events she has spoken at in 2017.

An email will be sent to you with further details on the session. Please bring a notepad, pen & your smartphone as we'll be doing live posting :-)
Instagram Follows

Follow us on Instagram:Kizzie Nicholson - @greengoddess_uk
The Plant Base - @theplantbaseuk

Have any questions? Email hello@socialfireworks.co.uk or call 07709 178 349