Sales Have Ended
Ticket sales have ended
Don't forget to share the event with your network.
Sales Have Ended
Ticket sales have ended
Don't forget to share the event with your network.
Description
Heard about LinkedIn & want to integrate it into your Networking?

We've been helping people with our revolutionary new briefings and workshops which are both practical and experiential. We're revealing a unique, tried and tested way to accelerate business growth utilising "word of mouth" introductions from contacts made already or those you meet today or tomorrow.
You are cordially invited to a Briefing, in which you will learn:
· How to complete your LinkedIn profile with guidance on appropriate wording/keywords to use
· How to enhance your profile with add-ons such as skills, publications, videos, etc.
· How to increase the number of connections you have
· How to request testimonials from clients and colleagues
· How to post updates and share articles and links with existing contacts
· How to find LinkedIn groups that may include potential clients as referrals
· How to use LinkedIn on your mobile
· Where your networking approach may be working against you in FINDING, CONNECTING, GROWING your network and making it PROFITABLE
· Why many networking approaches are failing in the current climate
· The 5 questions you must know to engage effectively and find out what networkers need before they can make introductions
· The 10 steps to increasing profitable introductions
· How to ensure your team have what they need to go from not working to networking
You will identify where your firm's LinkedIn and networking approach is working for you, where it might be working against you and what you can do about it.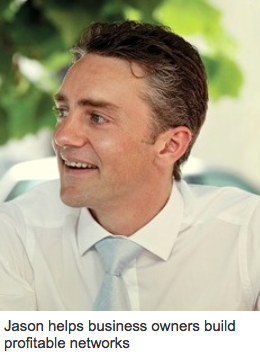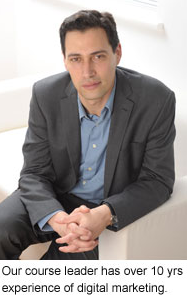 Do any of these issues sound familiar?:
If you are a networker or user of LinkedIn you may have experienced one or more of the following.

• Not wanting to network in case you're perceived as pushy salespeople
• Wasting time and resources at networking events or exhibitions
• Not knowing what to do with all the contacts you already have
• Inferior competitors winning prospects
• People you meet when networking try to sell rather than connect
• Networking groups not delivering consistent profitable introductions
• People you know not making introductions
• Teams that should be networking lacking confidence or skills
• Introductions from business contacts being rare
• Pipelines running dry because no one is generating word of mouth
• Hearing excuses from your networkers (maybe you're even accepting them) about networking
and the competitors when you would prefer to hear what they are doing to generate leads

Book now or contact us today, jason@beyondnetworking.co.uk or call 020 7100 2437.
Who is leading the workshop?
The workshop will be led by Danny Bermant, Director of Brainstorm Design. Danny has over 10 years experience of digital marketing. You can see a video of Danny below, explaining how to use Twitter.
Organizer of How to use LinkedIn for Profitable Networking
Beyond Networking - Making Happy Networkers & Building Profitable Networks
WHAT OUR CLIENTS ARE SAYING...

"I was recently invited to attend one of Jason's events designed especially in mind for Solicitors. I have to say that the event was very thought provoking and made me think about my networking skills in general and how I can get the most out of networking events and make it work for me. I learnt some valuable tips on how to deal with other networkers and how to dodge the timewasters. If you have some spare time then get yourself booked onto one of Jason's events! Highly recommended!!!" Steven Eckett, Partner, iLaw
Everyone who has been networking for years (like myself) should attend this. My time is valuable. In a short period of time, with very agreeable company, I learned the most valuable lessons in networking. You must attend this! Iain Clarke, Owner, Red Power Station
Brainstorm Design was founded in 2000 by Danny Bermant, and has expanded from a one-man web design agency to an internet consultancy of eight, which specialises in growing businesses online.
We focus on all the ways in which the internet can help you attract new clients and increase revenue, whether through better design, social media, pay-per-click advertising or perhaps even an iphone app.
WHAT OUR CLIENTS ARE SAYING...
Danny's knowledge of social media is impressive, as his regular tweets go to prove. But Danny is also efficient and kind - and he speaks plain English when helping you solve technical problems. Thanks for your help Danny!  
Claire Adler, Journalist
Being completely blind to social media in the workplace, Danny's approach was very clear and informative which made it so easy to understand. Danny also gave great advice on maximising the potential of our website, all of which we are putting in to place and look forward to dealing with Danny in the future. 
Kerry McBride, Safety Assured Ltd
Danny @ Brainstorm Design Ltd has been forthcoming, knowledgable and informative. Within a short time I was getting to grips with social networking for my business, using google, LinkedIn, twitter & facebook, sending daily updates to my clients and familiarising myself with the tools available. Professional and friendly service, highly recommended!! 
Lenny Borger, MR Systems