How to use LinkedIn to generate increased sales for your Business - Stage 1
Sales Have Ended
Registrations are closed
We look forward to seeing you at the Workshop. If you have any queries, please email Rachel at rachel@links2leads.co.uk.
Sales Have Ended
Registrations are closed
We look forward to seeing you at the Workshop. If you have any queries, please email Rachel at rachel@links2leads.co.uk.
Description
WITH 400 MILLION MEMBERS, REPRESENTING ONE THIRD OF THE WORLD'S PROFESSIONALS, LINKEDIN IS PROVEN TO BE 277% MORE EFFECTIVE THAN FACEBOOK AND TWITTER AT GENERATING BUSINESS LEADS.
Business owners, sales and marketing professionals: are you regularly participating on LinkedIn, building key relationships with prospective clients and seeing your brand, network and profits grow as a result? If not, this LinkedIn training courses will give you the knowledge, confidence and skill-set you need to succeed.
STAGE 1* LINKEDIN TRAINING COURSE
GETTING THE FOUNDATIONS RIGHT. MASTER THE SECRETS OF CREATING AND MAINTAINING THE PERFECT LINKEDIN PRESENCE…
This is a 3 hour LinkedIn training course, introducing you to the art of Social Selling. By the end of this course you should feel confident about developing a personal or commercial LinkedIn presence that delivers results in a timely and effective way.
This course offers you an invaluable opportunity to network, introduce your product or service offering to the group and build strategic alliances. You'll be given the opportunity to begin investing in lasting, profitable and mutually beneficial business relationships with other attendees and you'll receive a detailed attendee list to take away.
Why Book? In this 3 hour course on LinkedIn, we will cover:

The etiquette, best practices and insider secrets of LinkedIn.
Who you should connect with, how to effectively personalise each connection request,

how

to respond to a connection request from a stranger and how to build the best rapport and relationship with your connections.

What to be aware of

when using LinkedIn's mobile app – don't just hit that 'connect' button!
The vital differences between a 'like,' 'comment' or 'share'.
"What goes around, comes around"- the power of endorsements and recommendations.
Getting the balance right between self-promotion and promoting others.
Utilising all available advertising space by creating your own LinkedIn banner.
The benefits of a Premium LinkedIn account and InMail (time permitting).
A testimonial from a past attendee:
"Rachel is not only a fantastic LinkedIn trainer but she is also excellent at networking and bringing people together. I recently attended one of Rachel's training courses which put me in touch with someone completely unrelated to my industry. This connection turned into a successful sales lead which won me business. I would highly recommend attending one of Rachel's training courses." Adrian Dunk of Engage Property Services
About your trainer
Rachel Tombs, Links2Leads
LinkedIn quickly became very addictive as I realised that this was the perfect platform to achieve my various business aims. I could quickly form a database by connecting with my current clients and then keep up to date with them on an extremely regular basis by looking often at my newsfeed. I could see their status updates and contribute to their discussions. I could congratulate them on their successes. They could read my legal updates and blogs, and view me as the expert in my field. LinkedIn even has its own diary and reminder system so now I realised I had the complete package to help further my professional goals.
I was also acutely aware of expenditure in terms of marketing and lead generation. I then realised that a cost-effective way of overcoming that barrier would be to form strategic business alliances, where mutual cross referral of work could occur. I began to search out these business alliances through LinkedIn and connect with a wide range of people and businesses. I made up my own strong business referral network and all it took was a plan and time.
I therefore combine real life experience of how to use LinkedIn along with my constant thirst for knowledge and keeping up to date with all the latest on LinkedIn. What motivates me most is helping people to realise the POTENTIAL and POWER that LinkedIn has to totally transform them and their business.
I look forward to seeing you at one of the upcoming Links2Leads training courses I run, which can be combined with the 1-1 coaching I offer to clients to help them perfect their profile.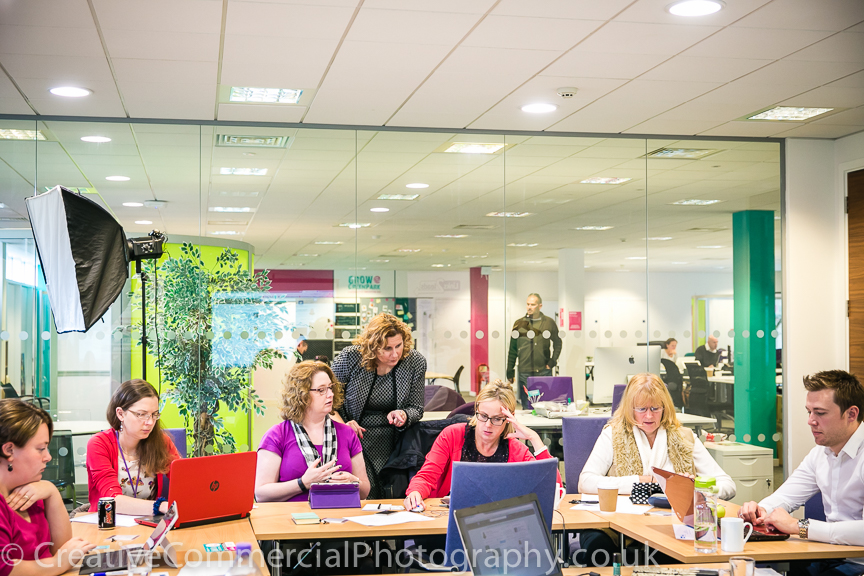 Save