How to use LinkedIn to generate increased sales for your Business - Stage 2
Sales Have Ended
Registrations are closed
We look forward to seeing you at the Workshop. If you have any queries, please email Rachel at rachel@links2leads.co.uk.
Sales Have Ended
Registrations are closed
We look forward to seeing you at the Workshop. If you have any queries, please email Rachel at rachel@links2leads.co.uk.
Description
STAGE 2* LINKEDIN TRAINING COURSE
BUILDING ON THE FOUNDATIONS. UNLEASHING THE POWER OF LINKEDIN AND SOCIAL SELLING TO GROW YOUR BUSINESS AND ACHIEVE REAL RESULTS…
Can you ignore the fact that LinkedIn is responsible for over one third of B2B web traffic referrals? Would you like your business to benefit from this kind of exposure? Then this is the course for you.
By the end of this 3 hour course, you'll have learnt how to generate new leads for your business and you'll appreciate why LinkedIn has to be a central feature of your marketing strategy.
What will we focus on during the course?
BLOGGING: You'll be asked to prepare and bring along a draft blog of your own. We'll discuss the essential rules of effective LinkedIn blogging and the key elements of a successful LinkedIn blog post. You'll then get a chance to put what you've learnt into practice, attach those all-important 'tags' and publish your most compelling blog to date.
How to find the right groups to join, how to target your content within a particular group and how to create your own group on LinkedIn.
Your Social Selling plan of action: how to turn a connection into a client.
The role of a LinkedIn company page.
AT THE END OF THIS COURSE, YOU'LL RECEIVE A FREE GIFT FROM ME OF 25 BLOG TITLES, WORTH £25!
SPECIAL OFFER
You'll receive 10% off the total price when you book the Stage 1 and Stage 2 LinkedIn training courses together.

WHAT YOU'LL NEED TO BRING WITH YOU
A fully charged Laptop (ideally) or an iPad or tablet. Both courses are designed to be hands-on and practical, requiring you to use LinkedIn as part of a range of interactive teaching methods.
A notepad and a pen as you will probably want to make notes.
* It is recommended that you attend the Stage 1 LinkedIn training course before moving on to Stage 2. This is to ensure that you get the most out of the training and overall experience. A number of vital topics are covered during the Stage 1 course, forming foundational building blocks that are developed and built upon during Stage 2.
About your trainer
Rachel Tombs, Links2Leads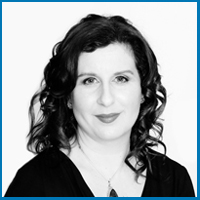 LinkedIn quickly became very addictive as I realised that this was the perfect platform to achieve my various business aims. I could quickly form a database by connecting with my current clients and then keep up to date with them on an extremely regular basis by looking often at my newsfeed. I could see their status updates and contribute to their discussions. I could congratulate them on their successes. They could read my legal updates and blogs, and view me as the expert in my field. LinkedIn even has its own diary and reminder system so now I realised I had the complete package to help further my professional goals.
I was also acutely aware of expenditure in terms of marketing and lead generation. I then realised that a cost-effective way of overcoming that barrier would be to form strategic business alliances, where mutual cross referral of work could occur. I began to search out these business alliances through LinkedIn and connect with a wide range of people and businesses. I made up my own strong business referral network and all it took was a plan and time.
I therefore combine real life experience of how to use LinkedIn along with my constant thirst for knowledge and keeping up to date with all the latest on LinkedIn. What motivates me most is helping people to realise the POTENTIAL and POWER that LinkedIn has to totally transform them and their business.
I look forward to seeing you at one of the upcoming Links2Leads training courses I run, which can be combined with the 1-1 coaching I offer to clients to help them perfect their profile.
Save
Save
Save