How to use LinkedIn to Increase Sales: The Complete Guide (Surrey / Hants)

Friday, 27 September 2013 from 09:30 to 16:30 (BST)
Event Details
HOW TO USE LINKEDIN TO ATTRACT NEW CUSTOMERS AND
INCREASE SALES - THE COMPLETE GUIDE
"So, you thought that LinkedIn was just a fancy Jobs site…  but have you ever wondered how some people successfully use it to attract new customers and increase sales?"
During a conference speech early in 2012 on business networking, LinkedIn expert Philip Calvert asked the audience how many people present were on LinkedIn.  Not surprisingly, out of the thousand people in the conference hall almost everyone raised their hands.
Then Philip asked 'how many of them knew why they were on LinkedIn?'  But this time the response was startlingly different, with only ten people raising their hands.
Philip has repeated this question at conferences and business events all over the UK and overseas.  And whatever the industry or business sector Philip speaks to, the response has always been the same - managers, employees, senior executives, small business owners, company directors and sales professionals everywhere are signed up on the popular networking site, but most have very little idea how to use it to attract new customers and to increase sales. 
In short, they're missing out on profiting from one of the most powerful business tools ever created.
The perception is that LinkedIn is "a fancy job site".  And whilst recruitment and job advertising are a key part of LinkedIn's offering, the potential to use LinkedIn to attract new customers and to increase sales is immense.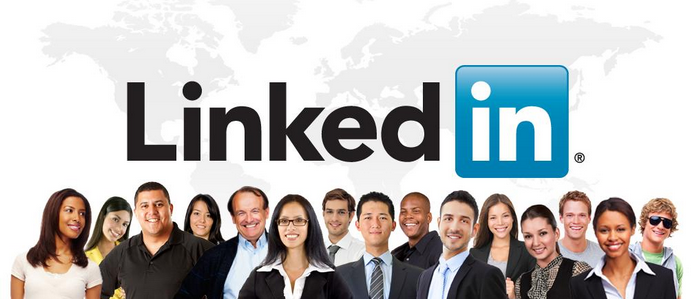 Discover the secrets of how to use LinkedIn to increase sales
So here's your chance to discover the secrets of how to really leverage LinkedIn.  We guarantee no 'theoretical fluff' – just proven tips and techniques that will make an immediate and measurable difference to you, your visibility and your business.
Everything you'll learn really works, and like most people who've attended Philip's workshop, you'll wish you had learnt this months ago!
What's more, when you leave the workshop, you'll have a personalised, step-by-step plan for what to do next.
What will we cover and how will you benefit?

In addition to being an amazing networking opportunity for attendees, here's what you will learn on the day:
Why LinkedIn is a critical business resource – and how to make it work hard for your business

How to dominate search results on LinkedIn for your area of expertise

Simple adjustments to your profile page which will make an immediate and measurable transformation to your visibility on LinkedIn
 

How to dramatically improve your position in Google search results simply by using LinkedIn

Little known techniques that encourage people to read your LinkedIn profile

How to handle connection requests from people you don't know
 

Whether to connect with 'everyone' and build a large network – or build a small and niche network by connecting with just a few

A Five Minutes a Day LinkedIn Workout that will get you results
Ten reasons why it's vital that business professionals learn how to master LinkedIn
 

Forget 'Social Media' and focus on 'managing your online identity'.  LinkedIn's role in building your reputation and professional credibility

How and why your personal and company profiles on LinkedIn should be treated as valuable assets of your business

How to create loyal advocates for your business on LinkedIn (even amongst people who aren't yet customers)
 

The three single most important elements of your LinkedIn profile and why you should update them NOW

The one thing you MUST do before updating your LinkedIn profile

The right (and wrong) way to connect with people on LinkedIn
 

How to respond when complete strangers want to connect with you

A simple technique that is guaranteed to start gainful discussions

When you should (and should not) give Skills Endorsements
 

Why you should REMOVE some Skills from your LinkedIn profile

What to do next when someone endorses you for your Skills

Four hugely valuable features on your LinkedIn profile which you're not yet using
 

Examples of outstanding LinkedIn profile pages and what you can learn from them

Little known mobile apps that can connect you with useful business professionals through LinkedIn 

How to get found by potential customers on LinkedIn for your specific area of expertise
 

Discover how to make the most of each section of your LinkedIn profile – a step-by-step guide

The right (and the wrong) type of testimonials to include on your LinkedIn profile 

An amazing and little known trick to find the right people to connect with on LinkedIn
 

How to make your LinkedIn profile client focused

One massive mistake that huge numbers of business professionals are making on LinkedIn and why it's costing them dear

How to use LinkedIn to monitor key companies, organisations and topics of interest
 

LinkedIn tricks and tips that alert you to the most valuable connections for you

Should I pay to upgrade on LinkedIn? 

Why it's vital to personalise your LinkedIn URL
 

Why LinkedIn is a powerful option for building your newsletter list

How to use LinkedIn direct from within your email account

How to massively add value to your LinkedIn network through browser widgets 
 

The single most powerful (but widely underused) feature on LinkedIn

LinkedIn is not just for people – discover how to create a compelling Company profile and why it's a must do activity

A little known LinkedIn tool to discover what people are saying about your company 
 

Never be short of something to add to your status updates – a handy tool to make LinkedIn status updates easy

How to use LinkedIn to build Community around your Brand

How to massively increase engagement with your status updates on LinkedIn (by as much as 80%)
 

How to use LinkedIn groups to attract new clients/connections

Where to find free auto responders to drive traffic to your website from your LinkedIn group 

Comparison of LinkedIn with other Business Social Networking tools such as Xing, SunZu, Viadeo and Google +
 

And much more…

If you think this is a lot, you're right!  And there will be a lot more besides because you, like us expect value for your investment.
Here's what previous attendees have said:
"A very interesting and informative day.  I have now managed to get my Linkedin profile to appear on the first page in a search for my keywords, and the only two above me are in Australia and Hong Kong!  Can't be bad."  Dylan Roberts
Venue 
The Holiday Inn, Guildford is easy to get to, has masses of free parking and a great atmosphere for your workshop.
The address is Egerton Road Guildford, Surrey GU2 7XZ and has easy access to/from Guildford town centre and railway station.  London is less than forty minutes by train.  Both Heathrow and Gatwick airports are also easily accessible.
Time and Date 
We will welcome you for tea/coffee and networking from 9.30am, with a prompt start at 10am.  Refreshments will be served throughout the day with lunch at 1pm.  The workshop will finish at 4.30pm when you'll leave with everything you need to know to maximise your use of LinkedIn.
The workshop is being held on Friday 27th September 2013.  Add it to your diary now.
Important:  A quick word about timing 
We always start our workshops on time.  To be fair to everyone and to ensure that there is sufficient time to cover all the material thoroughly in this workshop, when we say we will start promptly at 10.00am we will do just that.  From experience, we know that delegates always appreciate and understand this.  Thank you.
Who should attend this workshop? 
Anyone who has an account on LinkedIn, but who is not yet seeing the benefits – in either valuable new connections, greater visibility, new customers or increased sales

Anyone who believes that the Internet, Social Media and online networking will increasingly have a greater part to play in their business lives

Anyone who is eager to master LinkedIn as not just a recruiting tool, but a proven and valuable business resource
Who should not attend this workshop? 
If you are not open minded to new ideas, or you don't believe that the Internet has a key role to play in business, then this workshop is probably not for you.
Your host for this workshop
Philip Calvert is the founder of an award-winning social networking website and is in demand as a speaker at conferences and training events on how to attract new customers through LinkedIn.  
Philip runs several thriving groups on LinkedIn, including one with almost 16,000 members.  Many of the topics run to several hundred comments.
Speaking on how to use LinkedIn and Social Media effectively in business, Philip's audiences have included senior Directors from Hitachi, the Eden Project, Estee Lauder, Crossrail, Blockbuster Video, DVLA, The Royal College of Surgeons, the DTI, Del Monte, Oracle, River Island, Scottish & Newcastle, BUPA, Zurich, the PFS, the IFP, The Royal Institution of Chartered Surveyors, France Telecom, BP, University of London, the British Medical Association, National Express, Oxfam, Ford, George Wimpey, Domino's Pizza Group, HM Prison Service, Littlewoods Gaming, Fullers, the Food Standards Agency, the Independent Police Complaints Commission, Miele, John Lewis and others.
His experience, insight and enthusiasm bring a unique 'behind the scenes' view on how business and sales professionals can build their brand and attract new clients through LinkedIn and the wider Internet.
Your investment and Guarantee
For those booking immediately, your ticket is discounted to only £137 plus VAT. This includes tea/coffee, lunch and refreshments throughout the day.
And unlike some workshops, you won't leave with theoretical fluff - every attendee will leave with a personalised plan of action and with clear direction as to what you've got to do next and how.  If you bring your laptop/tablet with you on  the day, you'll leave having made a massive improvement to your LinkedIn profile.
You have two options:
Option 1
One day LinkedIn training, plus ongoing tips, guidance and feedback on your LinkedIn profile:  £295 discounted to £137 for immediate bookings
Option 2
One day LinkedIn training, plus personal mentoring with Philip Calvert for twelve months.  Includes two face-to-face meetings and three telephone/Skype calls over the year:  £2,650 
Prices plus VAT.
Our Guarantee to you
If you're not completely satisfied with the material presented at this event, we will refund your money in full – no questions asked.  We can't say fairer than that.


Miss this event at your own risk!

Ask any of the hundreds of people who have already attended one of Philip's events, and they'll tell you that this seminar is worth many, many times the ticket price.   It will sell out early, so don't miss out.
Reserve your seat now!

Questions before you sign-up?

Contact Philip Calvert and he will anser you personally:  philip@philipcalvert.com
Summary
In short - managers, employees, senior executives, small business owners, company directors and sales professionals who fail to use websites and networking tools such as LinkedIn will increasingly become invisible on the Internet.  It will be as though they don't exist.  
When consumers are searching for information on individuals and companies, the first place that the majority of people go to is the Internet and search engines such as Google.  We'll reveal how your use of LinkedIn will dramatically improve your visibility on Google.
LinkedIn is proven and powerful tool for connecting people, and if you're not using it to it's full potential, then you'll be missing out - big time!
Sign up today!
Sincerely
PHILIP CALVERT
PS  In addition to the valuable learning you'll receive on the day, this is a great networking opportunity to meet up with your fellow professionals.  Reserve your place now.
Twitter #tag for the day: #LinkedInDay
// <![CDATA[ var sc_project=9034833; var sc_invisible=1; var sc_security="c29d81ec"; var scJsHost = (("https:" == document.location.protocol) ? "https://secure." : "http://www."); document.write("</"+"script>"); // ]]>
Do you have questions about How to use LinkedIn to Increase Sales: The Complete Guide (Surrey / Hants)?
Contact Philip Calvert
When & Where

Holiday Inn Guildford
Egerton Road
GU2 7XZ Guildford
United Kingdom


Friday, 27 September 2013 from 09:30 to 16:30 (BST)
Add to my calendar
Organiser
Philip Calvert is a proven and entertaining keynote conference speaker and seminar leader who helps Managers, Executive teams, Sales professionals and Business owners to leverage LinkedIn and Social Media to increase sales.
Philip has specialist expertise in helping companies who struggle to see ROI from their use of Social Media and those in regulated or professional services businesses.