Description
My Identity In Christ Church is organising a new event in south east london that is designed to meet the needs of Singles & Dating couples
Are You Single, or Dating?
Are You Still Searching For Your One True Love?
Are You Tired Of Waiting?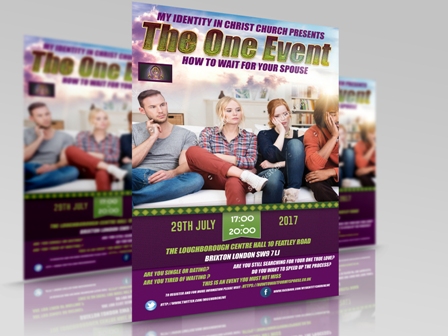 This is your chance to meet new people and find out how to attract the right person, speed up the waiting process and create the relationships you desire.
There could be someone there for you, however you have to be there and take that chance to find out.
Whatever happens you will have a great night out meeting and mingling with like minded people and beautiful personalities.
The fabulous venue provides a relaxed setting for guests to enjoy a fun-filled evening
Registration: 4:45pm - 4:55pm
The event will start at 5pm sharp so please do arrive early. :-)
This event will provide a great opportunity for you to have all your inner most questions answered during our Q&A Session