Description
Are you new to sales? Have you started a business and now find yourself in the lead sales role? Or have you recently moved into sales from another function?
Learn best practices for how to guide a sales conversation through to successful completion, while being authentic. This is about the human element of one-to-one selling. In business, you often only need to be 1% better than your competition to win 100% of the rewards. This seminar will help to give you that winning edge.
This interactive workshop is packed with practical tips and advice and will cover:
What sales is really about.

Why and how people decide to buy.

Proven frameworks for opening, progressing and closing a sales meeting.

What to say when, how to handle objections and ultimately secure commitment.

Role-playing exercises to practice and receive expert feedback.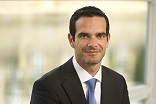 About Karl Rego
Karl Rego is an investor, entrepreneur and board advisor with 20 years' experience helping companies grow. He has worked with startups, scaleups and blue-chip corporates in sectors such as technology, life sciences, finance and business & professional services. He regularly appears on investor panels and is a keynote speaker on funding and technology trends. His talks have been featured on the radio and in prominent print and online media.
Karl sees hundreds of startup pitches a year, including via prestigious angel syndicates, and he is often invited to co-invest with top venture capital firms and crowdfunding platforms. As a result, he knows what works and what doesn't, and now offers startups coaching and connections to help them grow and secure further funding.