Location
The Wayfarer Inn
Stone
ST15 0NB
United Kingdom
Description
How to work less hours and get more done!
Are you fed up of putting in more and more hours to try and stay on top of everything in your business?
Do you feel like you're chasing your tail every day, your to-do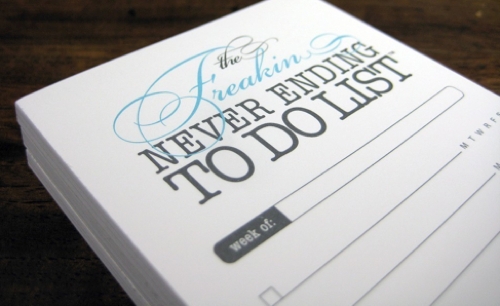 list keeps getting longer and your business is slowly taking over your life?
You know you should be taking time to work ON your business but how the heck do you do that when you are so busy working IN it?
Time to stop, come up for air and get a grip!
It doesn't have to be like this.
Imagine instead:
Being back in control of your to-do list

Having time to work on the things that will grow your business

Reclaim your evenings and weekends by not having to put in so many darned hours but still get more done
In the next Business Breather Workshop on 13th May, you can take just half a day out of your business and get top strategies and solutions that you can implement straight away.
Give me just half a day of your time and you'll take away:
The 'secret' to getting the important stuff done

Why long to-do lists don't work and what to use instead

Identify where your business is still in 'start up' mode, and how to get out of it and into growth

The 7 'holy grails' of productivity that may just change your life!
By the way, if you are thinking that you don't have the time to come along to this, then you are absolutely the person who should be coming and will get the most value from it. Move your meetings, juggle your diary, but create the time to attend and I guarantee it will be worth it!
PLUS you'll have an added bonus of a 20 minute one to one call with me, where we can explore any challenges that have come up for you, look at solutions and give you that extra bit of motivation to go and take action!
Spaces are limited to keep the sessions interactive.
Want to join me and some other like-minded business owners on 13th May?
Get the early bird price of £55 until 22nd April or £75 if booked after this date.
Where and when will the workshop be held?
At the Wayfarer Inn, Stone, Staffs, in their lovely board room.
Coffee and tea are provided.
The session is 9.30 to 13.00.
Any questions?
Email them to me at Alison@alisonbradford.com or give me a call on 0121 288 3890 / 07979 523335 and I'll get back to you asap.