Description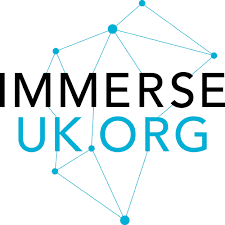 We have teamed up with leading media law firm, Sheridans to organise a two hour session to demystify the world of tax credits. During the session, you will gain an overview of interactive/animation tax relief schemes and how these can be accessed by those working within the AR/VR/animation/gaming space. It will provide a high level overview of how the schemes operate and who is entitled to claim. Additionally, it will debunk some of the common myths around these schemes.

In association with Manchester Metropolitan University, who are kindly hosting this event at their campus.

This event is free to attend. As places are strictly limited and allocated on a first-come, first served basis, we recommend that you reserve your place quickly to avoid disappointment.

The Knowledge Transfer Network is committed to increasing diversity and advancing equality of opportunity to create a vibrant climate of inclusiveness across the sectors that we serve.
As a responsible business, it is important to us that we represent the diversity of our people and communities, and that we create an inclusive innovation ecosystem in the UK in which everyone can reach their full potential.
It is vital that we monitor and analyse diversity information so that we can ensure that our processes, events and communications are fair, transparent, promote equality of opportunity for all, and do not have an adverse impact on any particular group.
Your cooperation in providing us with accurate data will ensure that we design and apply policies and processes that embrace a diverse and inclusive environment.
Any information provided on this form will be treated as strictly confidential and will be used for statistical purposes only.
No information will be published or used in any way which allows any individual to be identified.